Indigenous Student Orientation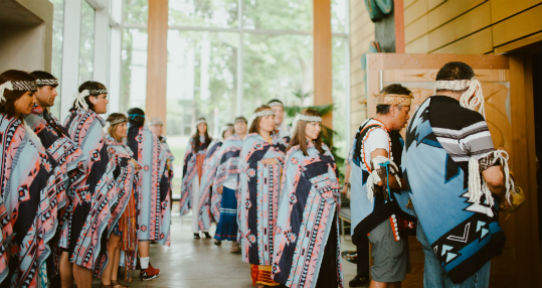 Week of Welcome for Indigenous Students
September 11 - 15, 2023
During the second week of classes, new and returning self-identifying Indigenous students are invited to participate in the Week of Welcome (WOW) hosted by the Office of Indigenous Academic and Community Engagement (IACE) in the First Peoples House.
Grab & Go Breakfast provided everyday!
Get familiar with the First Peoples House – UVic's Indigenous student "home away from home"
Meet other Indigenous students from across campus
Meet the Elders-in-Residence, Campus Cousins, Native Student Union members and IACE staff
Connect with Indigenous student supports on campus
Participate in Indigenous cultural programming and other fun activities
For any questions about the Week of Welcome for Indigenous Students, please contact iaceev@uvic.ca.
Follow the Office of Indigenous Academic and Community Engagement (IACE) on social media
Facebook: facebook.com/UVicIACE
Instagram: instagram.com/uviciace
---
Other programs to support Indigenous students