Research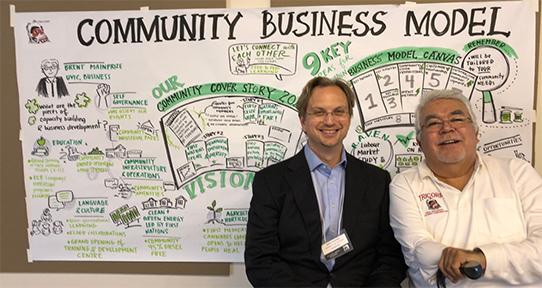 Research statement
The National Consortium for Indigenous Economic Development (NCIED) supports and strengthens Indigenous economic development through strategic partnerships with stakeholders, community-driven and delivered business education, and wise practices research that honours traditional knowledge.
Through its applied research, the NCIED conducts meaningful scholarly engagement with Indigenous communities to enhance economic development strategies.
In collaboration with the University of Victoria, NCIED prioritizes applied research collaboration between Indigenous, academic, community, government, and business leaders to advance change by enhancing Indigenous capacity and empowering citizens to improve their economies and community well-being.
NCIED's applied research is focused on the following three levels of self-governance:
Nations: Enhancing capacity for governance, legal structures and management practices that fosters wise practices and aligns with traditional ways of knowing and being.
Communities: Strengthening Indigenous designed economies in ways that reflect positive cultural identity.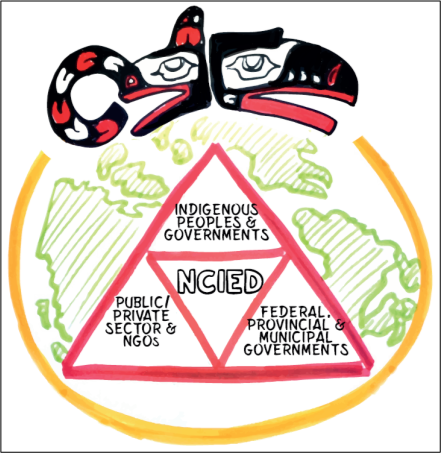 NCIED research incorporates Indigenous perspectives and values and requires strict academic oversight, participation by Indigenous students and collaboration with Indigenous communities. "Wise practices" expand traditional best practices models to include local and Indigenous knowledge, perspectives and experiences. Learn more: