About us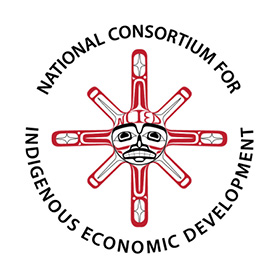 Indigenous businesses and communities throughout Canada have tremendous potential to revitalize regional economies, contribute to national prosperity, and strategically move forward on their agendas with respect to governance, cultural protection and sustainable community development.
The NCIED serves as a hub to unite Indigenous, academic, community, government and business leaders to understand and foster the conditions for effective collaboration between Indigenous and non-Indigenous enterprises. A strong governance framework, robust links to the communities, business expertise, and an approach to legal regulation that mediates between Indigenous and non-Indigenous peoples, uniquely positions the NCIED as a party with no explicit agenda or tainted history.
The Consortium can work to stimulate solutions that speak to the needs of all parties, minimize costs and maximize control, increase current capacity, and improve the potential gains for all.
The NCIED focuses on supporting Indigenous nations and communities to maximize conditions for Indigenous economic strength and resilience through two key areas:
community-based training and outreach and
sustained programs of community research.
Community-based education creates an accessible and valuable knowledge network for Indigenous communities, businesses, entrepreneurs and leaders. Facilitating change also requires the application of wise practices as identified through experience and research. Community-based education stimulates community-relevant research and wise practices research informs our education mission.
Culturally appropriate entrepreneurial training and Indigenous leadership and management development programs offered through the consortium exemplify our goal of sharing knowledge, wise practices and economic enablers.