UVic alumni and external borrowers
The UVic Distance Learning and Research office, developed to provide distance students with access to library materials and information is also available, on a fee-for-service basis, to institutions, organizations, businesses, and individuals.
We enable you to receive articles, books, and reference information from UVic and other libraries.
The following services are available through our office:
Loan of circulating monographs in our collection.
Provision of copies of articles from publications in our collection.
Interlibrary Loan of items not owned by UVic Libraries.
Searches of online databases and print sources to locate citations or information on a requested topic. ($35 per 1/2 hour)
Charges
*New charges effective October 1, 2016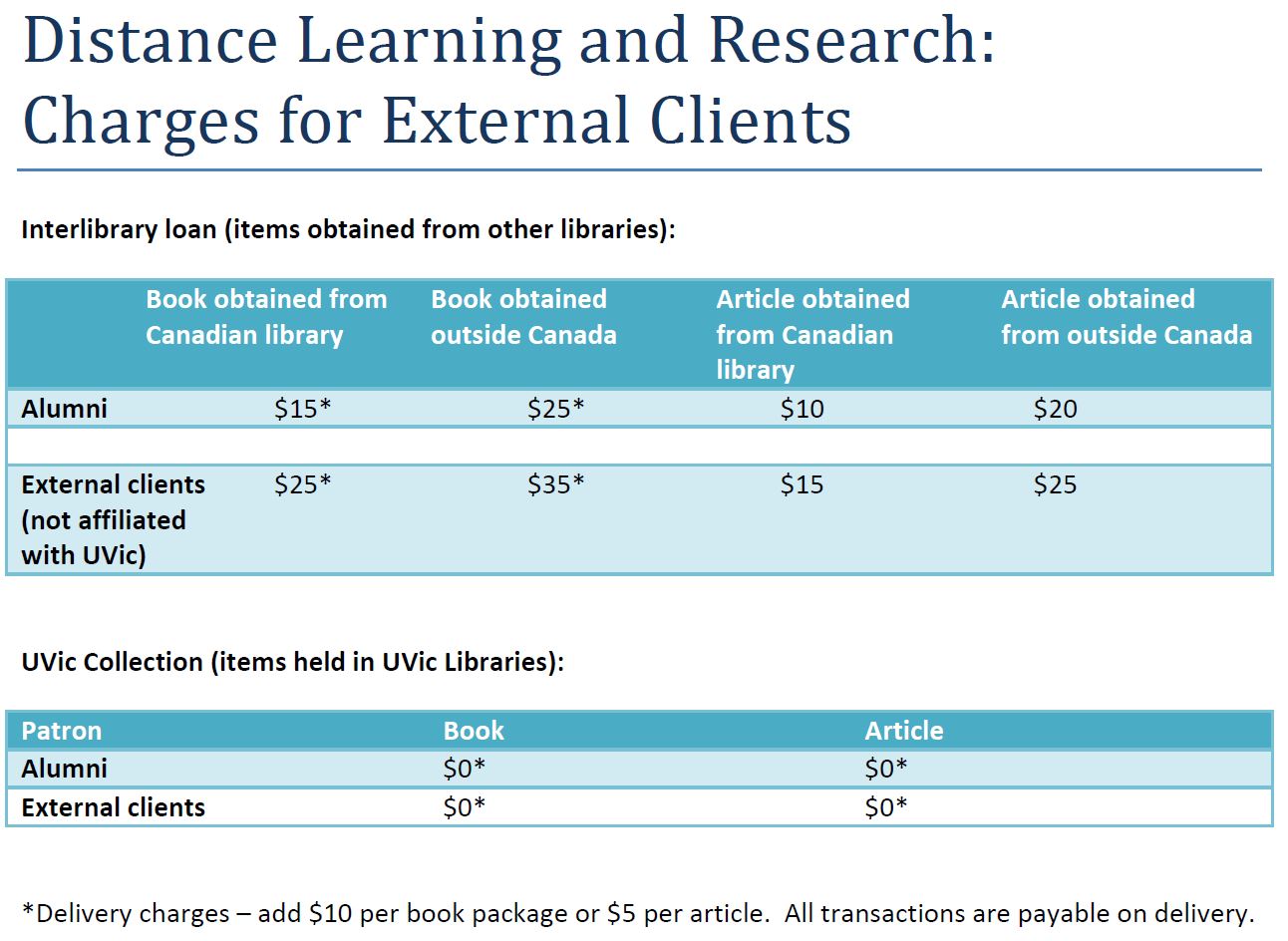 For more information or to submit a request, please contact us.