UVic Law Professor Wins Legal Aid Leader Award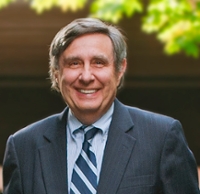 Congratulations to UVic Law Professor Glenn Gallins, Q.C. for winning the Canadian Bar Association (CBA) Legal Aid Leader Award.
The award is presented by the CBA's Legal Aid Liaison Committee to recognize legal aid lawyers who have made a significant contribution to providing access to justice to people in need.
In being awarded the honour, Professor Gallins has been rightfully acknowledged for his outstanding contributions to the community. As the current director of the UVic Law Centre Clinical Program, he plays a crucial role in educating the next generation of lawyers on the importance of providing legal aid services. He is an exemplary model of our school's focus and commitment to access to justice and law in action.
The CBA Legal Aid Leader Award is intended to raise awareness of the important role lawyers can have in delivering legal aid services and to encourage members of the legal profession to get involved.
Congratulations to Professor Gallins on this well-deserved recognition of his dedication and efforts!