Jordan Marks receives Legal Leaders for Diversity Scholarship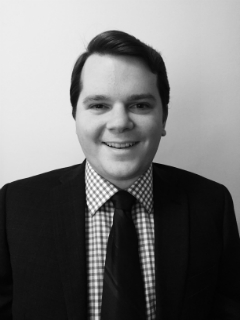 UVic Law student Jordan Marks has received a Legal Leaders for Diversity Trust Fund Scholarship. The scholarship program is made possible due to the generosity of many general counsels and law firm managing partners across Canada, with the common goal of an increasingly inclusive Canadian legal community. Given the number of applications, which emphasised the pressing need for support, the Fund with the generosity of Bombardier allowed the granting of thirteen scholarships this year, and this is the first time the scholarship has been received by a UVic Law student. Jordan, who has just completed his second year at UVic Law, is affected by Spinal Muscular Atrophy. He came to UVic Law after completing a degree in Political Science at UBC. 
The distinction of this award lies in the offering of a national scholarship to support students with disabilities. Ensuring accessibility to students with disabilities is a priority at UVic and the Law school, and we have a number of programs to support this priority, including the Diversity Access Grant.
Congratulations Jordan!