UVic Professor James Tully Wins Award for Career Achievement in Research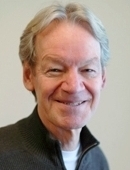 Congratulations to UVic Professor James Tully on being awarded the prestigious David H. Turpin Gold Medal for Career Achievement in Research as part of the 2014 Craigdarroch Research Awards series.
As a professor of Political Science, Law, Indigenous Governance and Philosophy, Tully has shaped the foundational concepts of several disciplines and has greatly contributed to the diverse range of scholarship that has earned UVic a reputation as one of Canada's leading research institutions.
Tully has been the source of inspiration for many generations of students and his research has informed countless areas of Canadian public policy – including democracy, federalism, Indigenous rights, multiculturalism, and environmental responsibility.
As the winner of gold medal award, Tully will also receive a $1,000 research grant to honour his lifetime of work.
The gold medal is the most recent addition to a long list of accolades to Tully's name. He is a fellow of the Royal Society of Canada and the Trudeau Foundation and was named a UVic Distinguished Professor in 2003.
The Craigdarroch Research Awards were established in 2003 to recognize outstanding research, scholarship and creative contributions at UVic.