UVic Law Marks 40th Anniversary with Weekend of Celebrations
On March 6 to 8, 2015, UVic Law Celebrated 40 years of legal education with a weekend-long celebration.
The festivities kicked off with an Open House on Friday evening. Alumni, friends, colleagues, and current and past professors were able to walk the halls and take in our impressive archival collection, check out informative displays on current initiatives and relive moments through retro videos playing in the background.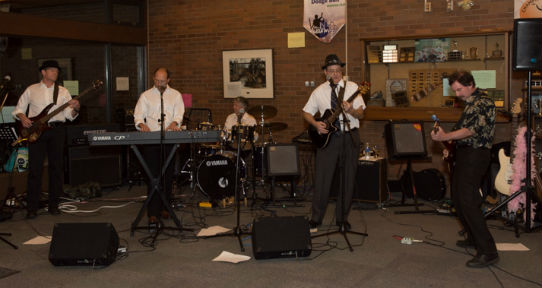 Attendees were also treated to a demonstration in the moot court room by Clare Jennings ('06) and Kimberly Henders Miller ('99). Robbie Sheffman ('91) and his band Blind Elmo provided the musical entertainment for the evening, going head to head with a current student band. The beautifully renovated Diana M. Priestly Law Library was also open for tours.
Saturday, March 7, was a jam-packed day. Alum Mark Underhill ('95) organized a friendly game of ball hockey to support the Law Centre.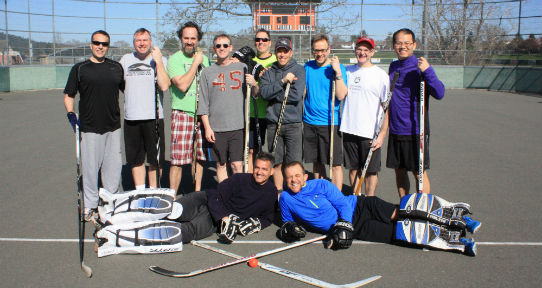 Alumni and friends were also invited to go out and support current UVic Law students in the Slaughter Cup rugby game – the annual match-up between UVic Law and UBC Law. UVic Law pulled out a victory, defeating UBC by a score of 25 to 20.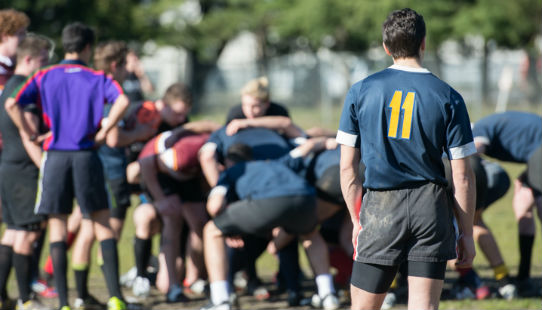 The beautiful Inn at Laurel Point was the site for the rest of the weekend's activities. Roughly 100 people joined UVic Law Dean Jeremy Webber, Anne Fraser (widow of founding dean Murray Fraser – and heart and soul of the law school), former dean Andrew Petter ('81) and Justice Ron Skolrood ('86) from the Supreme Court of British Columbia for an afternoon panel discussion on UVic Law's early years.

The speakers were later joined by former dean Bill Neilson, former Attorney General of British Columbia, Barry Penner, QC, Vancouver-based lawyer Valerie Pawson ('89) and former student Mila Shah ('12), all of whom shared their favourite memories from their time at UVic Law and spoke on how the school helped shape their career paths.
Watch the video of the panel discussion.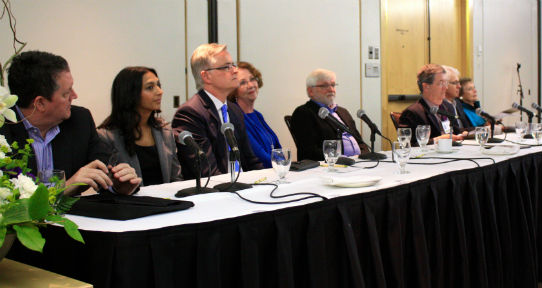 The weekend capped off with the Founders' Dinner at the Inn at Laurel Point. Attorney-General Suzanne Anton, UVic President Jamie Cassels, Judge Marion Buller ('87), Law Society Bencher Tony Wilson ('85), and Dean Jeremy Webber all gave reflections on why UVic Law is such an important part of Canadian legal education.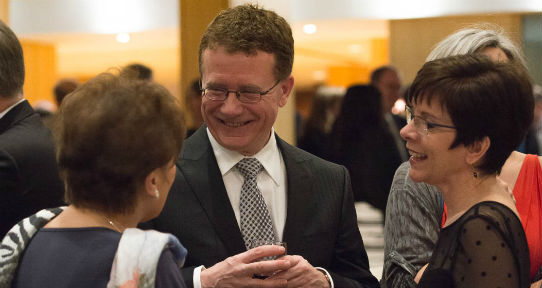 Our thanks to all of the alumni, staff, and faculty members who helped make this event such a great success.