Trevor Van Damme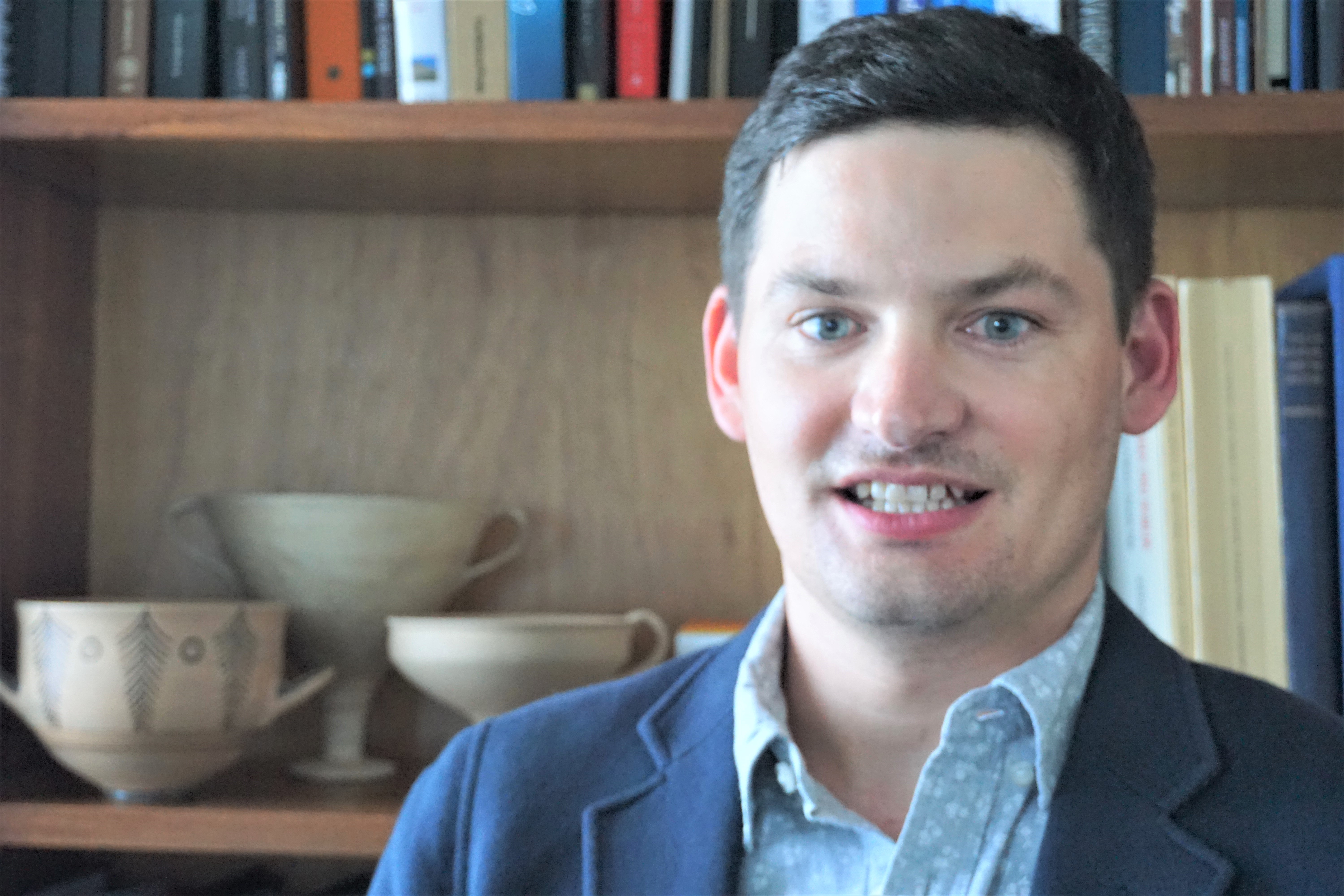 Position
Post Doctoral Fellow
Credentials
Contact
Office: Clearihue B422
Research Interests:
Classical art and archaeology, household archaeology, ceramics and society, ancient cult and ritual, collapse and resilience, migrant populations, and economic and social history.
My research situates study of ceramic production, exchange, and consumption within larger discussion of social, religious, and economic exchange and transformation. My dissertation project examined the collapse of Mycenaean palatial society from the vantage of the households and argued against current models of dramatic economic collapse. I have excavated in both Italy and Greece and I am currently involved in the study and publication of ceramics from the sites of ancient Eleon and Methone, Pieria.
Since 2017, I have been studying the ceramics from the Mycenaean Fountain on the Athenian Acropolis. In 2018, this project was awarded the Michael Ventris Memorial Award for Mycenaean Studies. I am currently preparing a final publication of the material, part of a larger monograph on post-palatial Athens and Attica, tentatively titled Post-Palatial Athens: Technological Innovations and Social Transformations. This project is currently funded by the Social Sciences and Humanities Council of Canada.
Recent Publications:
2017. "Euboean Connections with Eastern Boeotia: Ceramics and Synchronisms between Lefkandi and Ancient Eleon." In
An Island between Two Worlds: The Archaeology of Euboea from Prehistoric to Byzantine Times
, edited by Z. Tankosic, M. Kosma, and F. Mavridis, pp. 171-182. Athens: Norwegian Institute of Archaeology in Athens.
Van Damme, T. 2018. "S. Gartland, ed. Boiotia in the Fourth Century B.C." Bryn Mawr Classical Review Online [http://www.bmcreview.org/2018/01/20180132.html].
Forthcoming 2020. "Stoppers, Transport Stirrup Jars and Wine Transport, 1450–1150 BC," Annual of the British School at Athens.
Current Projects:
Figured Attic pottery from Pit 46 at ancient Methone, Pieria.
Cults of ancient Eleon, Boeotia.
Book length project on post-palatial Athens [SSHRC funded post-doctoral project: "Autochthonous Athens? Social Resilience, Technological Innovation, and the Creation of Sacred Space on the Athenian Acropolis (1200–700 BC)].