Monika Smith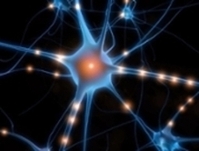 Position
Assistant Teaching Professor
English
Contact
Office: CLE D317
Credentials
BA (University of London), MA (Victoria)
Area of expertise
Academic and Technical Writing
TEACHING (1987-present)
Coming initially to Canada from England as a graduate student, I have spent many years teaching a wide range of first- and second-year writing courses in the English Department here at UVic.
If you're planning on taking a writing course to enable you to meet the Academic Writing Requirement, develop vital critical thinking skills, or gain traction in communicating effectively with colleages and clients in your career as a technical professional, you may well end up in one of the courses I specialize in teaching: ENGL. 101, ENGL. 135, ENGR. 110, ENGR. 120, and ENGR. 240. If you take a course with me, you can expect an enthusiactic, "hands-on" approach to learning.  Your learning will be supported by my years of experience in the classroom and wide reading in the scholarship of learning and teaching. 
I look forward to helping you advance your literacy skills on the path to achieving your academic and professional goals.