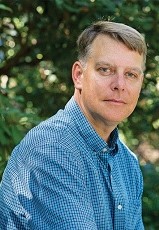 Position
Professor& Graduate Adviser
English
Credentials
BA (Simon Fraser), MA and PhD (Queen's)
Contact
Office: CLE C357
"Stephen Ross was the most engaged instructor I've ever taken classes with; to this day, he is the best teacher I've ever had."
---
Professional Background:
Teaching:
My teaching interests include modernism, critical theory, and the novel. I most often teach English 461 (Introduction to Literary Theory), English 467/468 (Honours Theory), English 436a (Twentieth-Century British and Irish Literature to WWII), English 436b (Twentieth-Century British and Irish Literature after WWII), and graduate courses in Theory and the Modernist Novel. Recognizing that much of the material I teach is at least initially quite challenging, I like to use plenty of examples related to everyday experience and popular culture to communicate the fundamentals. I am committed to teaching students the skills required to think critically and to read with sophistication. If every book is a riddle with many possible answers, the ones I teach may be among the most enigmatic of them all -- but they're also among the most rewarding to 'solve.' Both the material and I will push you outside your comfort zone. You might not like it, but I guarantee you'll learn from it.
Research:
Recent Publications:
Digital Work:
SSHRC-funded Linked Modernisms Project, which uses advanced RDF and Linked Open Data methods to created a faceted searching interface for the REM. An open-access resource, Linked Modernisms will put a huge amount of data concerning global modernism across the arts in the public domain, rendering it accessible to anyone with an interest in using it for scholarly purposes.
Co-founder and past director of the $2.2 million Modernist Versions Project, a digital humanities research project with activities devoted to generating data from modernist literary texts, devising novel methodologies for versioning texts that exist in multiple witnesses, developing tools for such work, and producing digital editions of modernist novels. The MVPreceived a Partnership Development Grant from SSHRC in 2012. The MVP is now under the superlative directorship of J. Matthew Huculak (as of summer 2016).
Co-founder of Open Modernisms, an online anthology builder that makes primary source material available for teachers, scholars, students, and researchers to build their own collections of modernist materials.
Past:
Co-editor (with Tara Thomson) of two novels by Dorothy Richardson – Pointed Roofs and The Tunnel – for the Broadview Literary Texts Series. 
Editor of Modernism and Theory (Routledge, 2009)
Author of Conrad and Empire (Missouri, 2004)
Author of articles and reviews in Conradiana, Modern Fiction Studies, ARIEL, Studies in Canadian Literature, Canadian Literature, Novel: A Forum on Fiction, and Cultural Critique.
Personal:
On a personal note, I like ice cream, single-malt scotch, and books that make you go, "Heh-heh-heh. Wait, what?" Oh, and I also curse in class -- probably more than I really should.
Student Comments:
"This is my favourite professor. Very hard marker though, but he managed to make a difficult subject (lit theory) interesting and funny, I can't see a lot of other professors being able to do that. Well worth all the work, trust me." - Student in English 461 (Intro Theory)
"One of Stephen's rare talents in the graduate classroom lies in his ability to strike a tone that is both casual and rigorous. The productive force of his enthusiasm encouraged us to rise to the difficulties of the course material with our best ideas in hand." - Alex Christie, PhD Candidate, University of Victoria.
"I have taken a number of classes with Stephen: as a junior undergraduate, as a senior undergraduate, and as a grad student. I have also taken many classes with other instructors. And I have taken graduate classes at other institutions. Stephen Ross was the most engaged instructor I've ever taken classes with; to this day, Stephen Ross is the best teacher I've ever had. And I credit him for my ability to discuss theory and literature (especially the theory and literature that I don't study) in any situation. Take a class with Dr. Ross: it will only improve your ability to read, write, and translate the discipline of English into any other world." - Dan Harvey, PhD Candidate, University of Alberta.
Youth Culture and the Post-War British Novel: From Teddy Boys to Trainspotting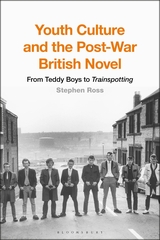 Bloomsbury Academic 2018 https://www.bloomsbury.com/uk
From the Teddy Boys of the post-war decade to the heroin chic of "Cool Britannia," the many subcultures of Britain's teenagers have often been at the forefront of social change. Youth Culture and the Post-War British Novel is the first book to chart that history through the work of some of the most influential contemporary British writers.
The Handbook to the Bloomsbury Group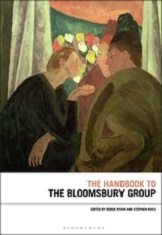 (co-edited with Derek James Ryan)
Bloomsbury Academic 2018 https://www.bloomsbury.com/uk
The Handbook to the Bloomsbury Group is the most comprehensive available survey of contemporary scholarship on the Bloomsbury Group – the set of influential writers, artists and thinkers whose members included Virginia Woolf, Leonard Woolf, E.M. Forster, John Maynard Keynes, Vanessa Bell, Clive Bell, Duncan Grant and David Garnett. With chapters written by world leading scholars in the field, the book explores novel avenues of thinking about these pivotal figures and their works opened up by the new modernist studies. It brings together overview essays with detailed illustrative case studies, and covers topics as diverse as feminism, sexuality, empire, philosophy, class, nature and the arts.
The Routledge Encyclopedia of Modernism
Routledge 2016 (Published) https://www.rem.routledge.com/
The Routledge Encyclopedia of Modernism (REM) will be the first and only resource of its kind in the world, providing a single location for definitions of all terms related to the study of Modernism
- across the arts and disciplines
- across different locales around the world
- across overlapping time frames in different locales
By producing a richly dynamic online resource, the REM will be at once comprehensive and portable, accessible and detailed, and permanently up to date. It will be an essential resource for anyone looking for a clear guide to the pre-eminent artistic movements of the long twentieth century.
Dorothy Richardson's Pointed Roofs: A Broadview Literary Text Edition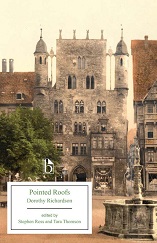 Broadview Press 2015 (Published)
Ed. and intr. with Tara Thomson.
This edition of the first chapter-volume of Dorothy Richardson's 13-volume Pilgrimage is fully annotated, features a scholarly introduction, and contains contemporary material in the appendices.
The Modernist World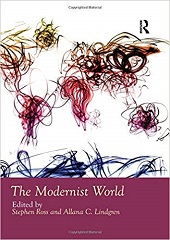 Routledge 2015 (Published)
Co-edited with Allana C. Lindgren.
The Modernist World provides a cutting-edge rethinking of the transnational and interdisciplinary significance of Modernism across the arts and allied disciplines. Accessible to students, researchers and general readers, it comprises sixty-four newly commissioned articles written by leading scholars. The Modernist World helps to reorient the field away from debates about periodization by acknowledging the temporal plurality of Modernism while also reconceptualizing the term to embrace a broad range of cultural production.
Dorothy Richardson's The Tunnel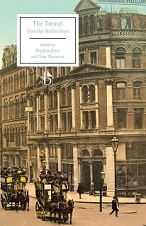 Broadview Press 2014 (Published)
Ed. and intr. with Tara Thomson.
This is the fourth chapter-volume in her 13-volume novel series Pilgrimage, newly edited in a scholarly edition with Broadview Press.
Modernism and Theory: A Critical Debate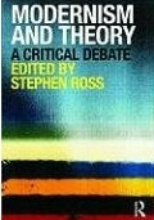 Routledge (2008)
In this volume of paired essays on how modernism and theory interrelate and implicate one another, prominent scholars respond to essays by emerging scholars on everything from Deleuze's debt to D. H. Lawrence to the heavy reliance of theories of the everyday upon modernist texts. Featuring major new contributions from leading scholars of modernism and theory, and an Afterword by Fredric Jameson, this volume is suitable both as a teaching tool as pointing a new direction in modernist studies.
Contributors include Charles F. Altieri, C. D. Blanton, Ian Buchanan, Pamela Caughie, Melba Cuddy-Keane, Thomas S. Davis, Susan Stanford Friedman, Oleg Gelikman, Jane Goldman, Ben Highmore, Fredric Jameson, Martin Jay, Neil Levi, Scott McCracken, Anneleen Masschelein, Andrew John Miller, Stephen Ross, Roger Rothman, Bonnie Kime Scott, Morag Shiach, Allan Stoekl, Hilary Thompson, and Glenn Willmott.
Available from Routledge at http://www.routledgeliterature.com/books/Modernism-and-Theory-isbn9780415461573 or at Amazon.com (click "Purchase Here," below).
Conrad and Empire
Missouri 2004
In Conrad and Empire, Stephen Ross challenges the orthodoxy of the last thirty years of Conrad criticism by arguing that to focus on issues of race and imperialism in Conrad's work is to miss the larger and more important engagement with developing globalization undertaken there. Drawing on the conceptual model provided by Arjun Appadurai and by Michael Hardt and Antonio Negri, Ross maintains that Conrad's major novels confront an emergent new world order that replaces nation-state-based models of geopolitics with the global rule of capitalism, and shows how Conrad supplements this conceptualization by tracing the concrete effects of such a change on the psyches of individual subjects.
"Big Data Analytics for Multiscale Reading" (forthcoming) with Belaid Moa, in Doing Digital Humanities 2: A Companion Volume. Richard Lane, Ray Siemens, and Constance Crompton, eds. 
 "The Secret Agency of Dispossession" (2018) in Études britanniques contemporaines. 53. Special issue on Bare Life and Exposure, Jean-Michel Ganteau and Christine Reynier, eds. 25 ms. pp. Online at https://ebc.revues.org/3739
"Modernist Disavowal" e-Rea2 (2018). N.p. DOI 10.4000/erea.6170
"Speculative Modernism" in Christine Reynier, Bénédicte Coste, and Catherine Delyfer, eds. Beyond the Great Divide: Reconnecting Aestheticism and Modernism. London: Routledge. 2016. 139-53.
"Thinking Modernist Ethics with Animals in A Passage to India" Twentieth-Century Literature. 63.1 (September 2015). 305-29.
Co-auth. with Alex Christie and Jentery Sayers. "Expert/Crowd Sourcing for the Linked Modernisms Project" Scholarly Research and Communication. 5(4): 0401186, 11pp.
Co-auth. with Jentery Sayers. "Modernism and Digital Humanities" Literature Compass 11/9 (2014): 625–633.
"A Response to Michael O'Driscoll" The Global Review 1.1 (2013). 31-7.
"Modernist Ethics, Critique, and Utopia" in Christine Reynier and Jean-Michel Ganteau, eds. Ethics of Alterity: Confrontation and Responsibility in 19th- to 21st-Century British Literature. Presses universitaires de la Méditerranée. 2013. 49-63. Print. Volume on sale here.
"The Ghost of Ethics in the Modernist Short Story" in Etudes Britanniques Contemporaines. 42 (juin 2012) 7-20.
"La Lettre, Lacan, Lacoue-Labarthe: Desire in Heart of Darkness Redux" in Nidesh Lawtoo, ed.Conrad's Heart of Darkness and Contemporary Thought: Revisiting the Horror with Lacoue-Labarthe. (Continuum Press, 2011). 145-63. Volume on sale here.
"Modernist Haunting and The Nigger of the 'Narcissus'" in Novel: A Forum on Fiction 44.2 (Summer 2011). 268-91.
"Uncanny Modernism, or Analysis Interminable" in Pamela Caughie, ed. Disciplining Modernism. New York: Palgrave, 2010. 32-55. Volume on sale here.
"The Ancien Regime, and Fetishistic Politics in The Nigger of the 'Narcissus'" Conradiana 39:1. 3-16.
"Desire in Heart of Darkness." Conradiana 36:1/2 (Summer 2004), 65-91.
"Authenticity Betrayed: The "idiotic folk" of Love on the Dole." Cultural Critique 56 (Winter 2004), 189-209.
"Mrs. Dalloway's Ghosts." Illuminations: New Readings on Virginia Woolf. Carol Merli, ed.. India: MacMillan. 55-72.
"Authenticity and its Discontents: The Mountain and the Valley." Canadian Literature 165 (Summer 2000) 59-75.
"A Note on Geometrical Symbols and the Address Label in Conrad's The Secret Agent." Conradiana 32:2 (Summer 2000), 119-122.