Indigenous Student Support Centre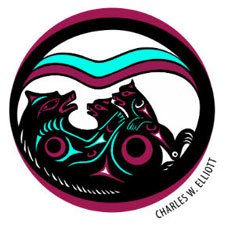 Navigating through your university experience can be overwhelming at times. The ISSC is here to help you succeed by being available to provide that extra support you may need.
General inquiries: 250-721-6005 or hsdissc@uvic.ca
Location: Human and Social Development Building, room B211
Hours: Monday to Friday, 8:30 a.m. to 4:30 p.m.
On-campus and distance Indigenous students enrolled in HSD schools:
Nursing
Public Administration
Child and Youth Care
Social Work
Health Information Science
Public Health and Social Policy
Indigenous Governance
Provide cultural, emotional, and academic support
Access to resources
Quiet study space with tea and snacks
Talking circles
Connection to elders
Events for Indigenous students to connect and unwind
For general inquiries please contact us by phone 250-721-6005, by email hsdissc@uvic.ca, or drop by the centre any time from Monday through Friday 8:30 a.m.-4:30 p.m. We hope to hear from you soon!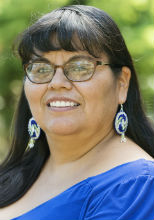 Shauna Underwood, Indigenous Advisor
Shauna Underwood is Coast Salish from the Tsawout First Nation in WSÁNEĆ and the Samish Tribe in Washington, with roots in the Nez Perce Tribe in Idaho. As a recent graduate of HSD's Child and Youth Care program, Shauna understands student needs and concerns. She is available for a wide variety of support including assisting with academic issues by acting as a liaison with HSD schools, connecting students with internal and external resources, as well as emotional and cultural support. Whether you are in need of academic support, need to debrief about a class, or simply feel like a cup of tea, Shauna is here for you.
Connect with Shauna by email (hsdia@uvic.ca), phone (250-472-5431), or drop by the centre anytime. We are open from 8:30 a.m. to 4:30 p.m. Monday to Friday and are located in the HSD Building, Room B211.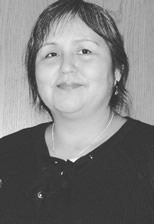 Tracy Underwood, Academic Coordinator
I am from WSÁNEC' living on SȾÁUTW̱ First Nation and I am married to Romaine Underwood.  I have eight children of my own and six grandchildren.  I have recently started as the Academic Coordinator in the Indigenous Student Support Centre (ISSC).  I achieved my degree in Child and Youth Care here at the University of Victoria.  In 2010 I achieved my Master of Arts degree in Child and Youth Care also at the University Of Victoria.  I recently started my position as the Indigenous Academic Coordinator in the Faculty of Human and Social Development (HSD). I assist in the Indigenous Student Support Centre by providing coordinating, mentoring, supporting, advocating and advising Indigenous Graduate students, faculty and staff to integrate Indigenous knowledge and teaching methods into all Faculty in HSD programs. I will also be advocating for Graduate students in need of assistance at all levels possible within the school they are attending. I will be collaborating with the Office of Indigenous Affairs to improve support services to Indigenous students. I also will be helping coordinate events that ISSC provide for students such as Soup days and Land based outings. My office is located at HSD Room B211, phone number is 250-472-5431. I work Monday through Friday from 8:30-4:30. My email address is acissc@uvic.ca.   Come by for a visit, O SIÁM NE  SC'ÁLE C'E
Our services are available to you at a distance. We can support you in ways such as connecting you with elders and tutors.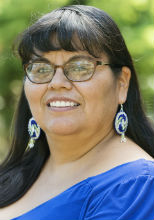 Indigenous Advisor
Indigenous Student Support Centre
Office: HSD B211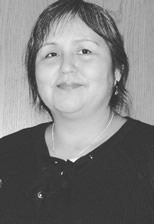 Academic Coordinator
Indigenous Student Support Centre
Office: HSD B211
UVic is committed to having Indigenous educators in all faculties. There are faculty members at the university from many nations including the Coast Salish, Cherokee, Mohawk, Metis, Ojibway, Dakota, Haisla, Cree and Lil'wat.
Indigenous faculty members in the Faculty of Human and Social Development:
Indigenous Counselling Office
Hello, my name is Sylvie Cottell. I am a Métis Registered Clinical Counsellor and have been a visitor on Coast and Straits Salish territory for my whole life. My role at UVic is to support Indigenous students to be successful in their studies by providing confidential individual and group counselling support. I work with students from a wide diversity of Indigenous backgrounds who are experiencing a variety of personal concerns.
Email Sylvie at inafic@uvic.ca to book an appointment or call 250-721-8341.
Office of Indigenous Affairs
The Office of Indigenous Affairs is here to support the success of Indigenous students attending UVic. Before, during and after your time at UVic, we're here to connect you with you with educational, financial, and cultural resources on campus and in local communities. We encourage you to explore services available to you, such as Indigenous counselling services and the Elders' Voices Program, as well as non-academic programs that may be of interest to you.
For more information contact Crystal Seibold by email inafco@uvic.ca or phone 250-853-3599.
Native Students Union
The UVic Native Students Union (NSU) is a student-run collective dedicated to supporting the Indigenous student community at the University of Victoria. The NSU has two rooms on campus. In the basement of the Student Union Building (room B023) is our main NSU room, where we have four computers and a printer, a kitchen stocked with snacks, couches for lounging, a mini-library, and lots of friendly faces. In the First Peoples House we also have a small office/student study space. The NSU also offers various events throughout the year, including movie nights, workshops, lectures and feasts.