Indigenous student support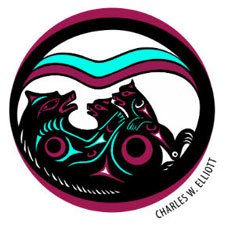 Navigating through your university experience can be overwhelming at times. We can help you get the extra support that you need.
Please note, our supports for Indigenous students are changing. If you require assistance, please see the resources listed below or contact Director of Indigenous Initiatives Justin Brooks or Associate Dean Academic Maureen Ryan, who oversees student supports in HSD. 
Stay Connected
For details about events, programs, financial aid, and other supports, please sign up for the Office of Indigenous Academic and Community Engagement's (IACE) listserv. This is a great way to stay connected, get information on IACE events, support services and financial announcements such as bursaries, scholarships and awards. Or, find IACE on Facebook or Instagram, or on the IACE website.  
Indigenous Graduate students
For information regarding graduate student services, visit Student Services. Information on graduate awards, scholarships and bursary information can be found on the Graduate Studies site.  
Academic Help
Information for academic supports is found on UVic's student site.
Library help? Email: askus@uvic.ca
Math tutors will return with office hours in the First Peoples House (FPH) starting September. Their office hours are Monday and Friday, 2:30 – 4:30pm.
For writing support (drafting papers, editing, tips on notetaking, paper formatting etc.), please visit the Centre for Academic Communication site.
Campus Cousin Events
Campus Cousins are upper-level Indigenous students who run programming and events in the First Peoples House. They do this by keeping FPH from 4:30-8pm, Monday to Thursday.
For more information on Campus Cousin events, keep an eye on the IACE instagram /IACE facebook and the Campus Cousin Instagram page as well as signing IACE mailing list. For more information, please contact the LE,NONET student engagement and support coordinator.
Health Services
If you think you'd benefit from counselling, you can contact health services to make an appointment with our two Indigenous counsellors, Marcey Louie and Roger John.
You can also see any Counsellor at UVIC and they can be reached by
Stephanie Benedik, the Indigenous Nurse Liaison for Indigenous students has office hours in FPH from 11:00 am to 1pm every Wednesday.  Please contact the Indigenous student support coordinator at  for more information.
Centre for Accessible Learning (CAL)
The Centre for Accessible Learning (CAL) works with faculty and students to promote educational accessibility for students with disabilities and chronic health conditions.
We support students in achieving their academic goals by:
Reducing educational barriers through accessibility and programming
Providing resources for instructors to create an inclusive and accessible learning environment
The CAL Indigenous student support advisor is Grace-Anne Thunder. 
CO-OP and Career Information:
Elders in Residence
Would you like to connect with one of our Elders In Residence? Elders will be available on a drop-in basis Monday to Friday at First Peoples House. Look for them in the Elders Lounge! 
Financial Assistance
If you are experiencing financial hardship or experiencing an unforeseen circumstance, we do have emergency bursaries available for students. Please visit our HSD Emergency fund for more information.
We encourage you to connect with the Indigenous student support coordinator at iaceiss@uvic.ca or the LE,NONET student engagement and support coordinator at lenonet@uvic.ca for more information and application forms.  
The Fall session of the LE,NONET Bursaries are available to apply for now. The deadline to apply is October 27.