About UVic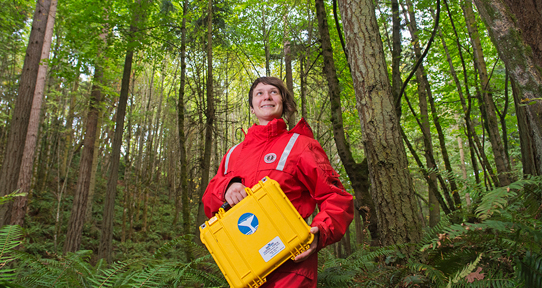 The University of Victoria offers innovative programs for more than 20,000 students. Dynamic, hands-on learning, research that makes a vital impact, and discovery and innovation in Canada's most extraordinary academic environment provide an Edge that can't be found anywhere else. Learn more about the UVic Edge.
A top-ranked Canadian university
The 2016 Times Higher Education (THE) World University Rankings place UVic among the top 250 universities around the world. In addition, THE placed UVic at 175 on its January 2016 list of the world's 200 most international universities. Learn more about our rankings.
Community involvement
Beyond the classroom, UVic is deeply immersed in the life of communities around the world. With civic engagement a key part of our mission, our faculty, students and staff walk side by side with community partners in Canada and abroad, tackling together the essential issues that matter to people, places and the planet.
President's message
Our university is a national and international leader in many areas of critical research and creative endeavour, and our faculty are committed and inspiring teachers. We offer our students a research-enriched education that is complemented by applied, clinical and work-integrated learning opportunities in an academic environment that is among the best in the world.
Read the entire message.
UVic at a glance
21,700 students (undergraduate and graduate)
900 full-time faculty members
55 research chairs across a wide range of disciplines
515 patents filed to date
1,026 invention disclosures to date
123 start-up companies to date
$3.7 billion UVic annual economic impact
126th in the world and the top university in Canada, across all sciences, for international collaboration (Leiden)
---
#1 among Canadian comprehensive universities in THE citation rankings (2016/17)
#3 among all Canadian universities in citation impact per faculty member (QS rankings, 2018)
#2 among all Canadian universities in CFI funding per faculty member (2016)
Gold star performer for sustainability practices in the 2017 Sustainable Campus Index, compiled by the international Association for the Advancement of Sustainability in Higher Education
#1 among comprehensive universities in medical/science grants per faculty (Maclean's 2018)
#1 for citation impact among all Canadian universities (tied with U of T) (Maclean's 2017)
Find out more