Kyra Oser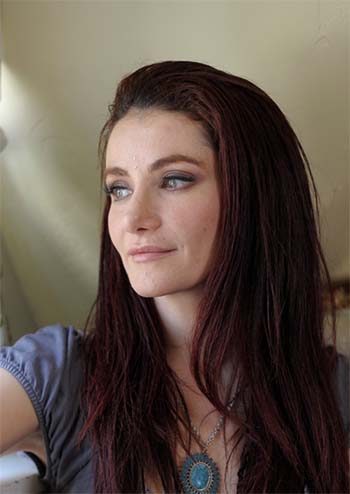 Program: PhD Theatre History
Credentials
BA Sonoma State University (Magna Cum Laude), MA San Francisco State University (Summa Cum Laude)
Kyra's primary research interests are altered states of consciousness in French avant-garde theatre, Artaudian theory, shamanism and ecocriticism. Her MA Thesis, Textual Automatism in Surrealist Plays, explored automatic writing in the scripts of French pre-Surrealist playwrights Breton, Cocteau, Soupault and Apollinaire. She presented her paper, "Ericksonian Hypnosis and Neurolinguistic Programming in Antonin Artaud's Theatre and its Double", at the 2019 Tri-University Colloquium in Vancouver.
Kyra was an instructor of Theatre History, Beginning Acting, and Children's Theatre at Moorpark College, as well as Acting for Film and TV, Rehearsal and Performance and Intro to Oral Communications at Oxnard College. As a Learning Tree University instructor in Thousand Oaks, CA, she taught Acting for Film and TV, and Painting from the Masters. In 2002, she received the Moorpark College Service Learning Award for writing and directing an interactive play about art, Daydream Museum, which toured to elementary schools throughout Southern California. A professional playwright, director and actor, her work has garnered critical acclaim in The Scotsman, LA Weekly and LA Times.
Inspired by Grotowski's Towards a Poor Theatre and Brook's concept of Holy Theatre, she launched a Los Angeles Budget Theatre column on Examiner.com in 2009, reviewing for Hollywood Fringe Festival and other venues that promoted low-budget, original productions. 
Kyra joined SAG in 2000 and AGVA in 1999. Trained in comedy improv at The Groundlings as a student of actor Drew Droege, she's performed at Uncabaret and Westside Comedy Theater. She studied with director Sal Romeo at Friends and Artists Studio in Hollywood from 2001-2006, learning techniques for applying the Stanislavsky system to film and television acting. Kyra is a certified hypnotherapist, and her radio show has aired live in the US since 2011 in partnership with producers that include KKNW and CBS Radio.
Supervisor: Dr. Allana Lindgren