UVic Receives Award of Excellence for the CARSA Building at the 24th Annual Commercial Building Awards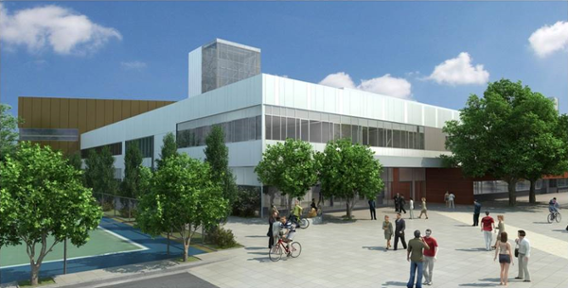 The 24th Annual Commercial Building Awards were held on November 10, 2015.  Executive Director, Ron Proulx and Director of Operations, Gary Bridgens of Facilities Management at the University of Victoria, attended and accepted an Award of Excellence for the completion and success of the CARSA Building here on our UVic Campus. The award was accepted on behalf of the University of Victoria.
CARSA is a world-class venue with more than 190,000 sq. ft. of floor space to house training, recreation, research, and learning facilities. CARSA was built to LEED Gold Standards and include technologies to reduce water consumption by 40 percent. The venue derives half of the energy needed for cooling and heating through a geothermal system which will save 30 tons of emissions per year. Extensive use of natural light reduced the facility's dependency on artificial lighting, and low volume and natural ventilation systems reduce the need for air conditioning. LED lighting fixtures are installed throughout and over 100 new bike spaces are provided. The entire facility including the high performance gym is accessible to people with disabilities and will provide customized technologies, programs and services for people from across the disability spectrum.
The University of Victoria is honoured to accept this award and represent the Community and Educational Division of the award Ceremony. The innovative support and efforts of all parties involved are highly valued including the entire Facilities Management Team and Athletics and Recreation Services at the University of Victoria.