Janitorial "FUN" Raiser BBQ Makes a Splash!
Facilities Management Janitorial Services hosted their first annual BBQ to raise awareness and money for cancer research while also recognizing the hard work and accomplishments of staff.
The event raised over $1,600 in under two weeks and included a Janitorial skill-testing obstacle course, sumo wrestling suits, and an all popular dunk tank. Great prizes were also donated by the Delta Ocean Pointe Resort, Unisource, Planet Clean, the UVic Bookstore, Student Union Building, and Vikes Athletics.
Thanks to all who attended, donated, and a special thank you to all those individuals who assisted in making this event a success!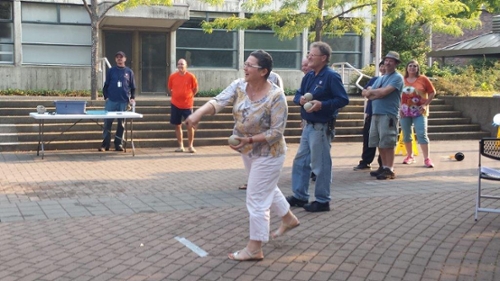 Helena Miklea, Manager, Janitorial Services taking a shot at the dunk tank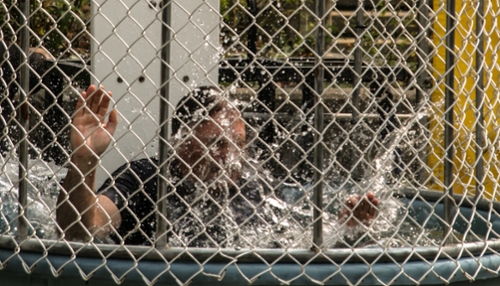 Leigh Andersen, Director of Customer Service and Program Integration in the dunk tank