Physical education teaching (BA or BSc)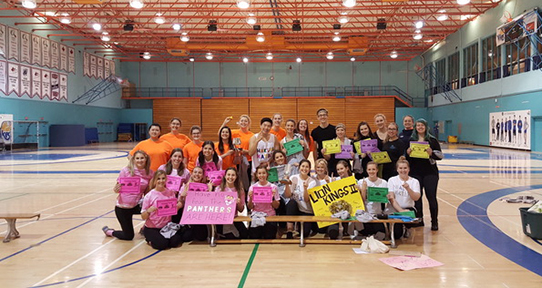 For many years, the Bachelor of Education (Secondary Curriculum) program (BEd) with physical education teaching area has been the premier PE program in BC and has played a leadership role in the development of similar programs in the province. We are proud of the significant role our school has played in preparing teachers to promote fitness in secondary schools.
New curriculum directives are focusing on the processes of learning and the expanding responsibility of the PE curriculum to address broader issues of health. To meet the needs of future students, we are making changes and creating new routes for students wanting to become physical education teachers in secondary schools.
Beginning in September 2018, students intending on becoming a PE teacher will complete an undergraduate degree program (BA or BSc) that includes a Physical Health Education teachable area set of EPHE courses before entering the Secondary Post-Degree Professional Program (PDPP). In the PDPP program students can elect to complete a Diploma or a Bachelor of Education degree that certifies them to teach in BC schools. Students may complete these courses while doing the BA in Recreation and Health Education, the BSc in Kinesiology, or another undergraduate degree from an accredited university.
Contact information
Physical and Health Education teachable area: askephe@uvic.ca
Advising for students in the current 5-year BEd program and information about the PDPP for prospective students: Education Advising, MacLaurin Building.
Advising for the BA in Recreation and Health Education and the BSc Kinesiology programs: EPHE academic adviser, McKinnon Building.