Graduating students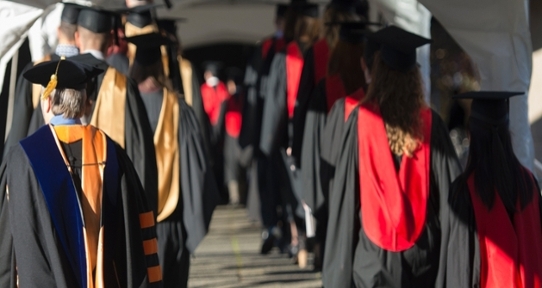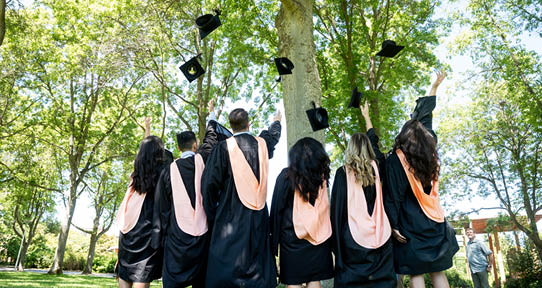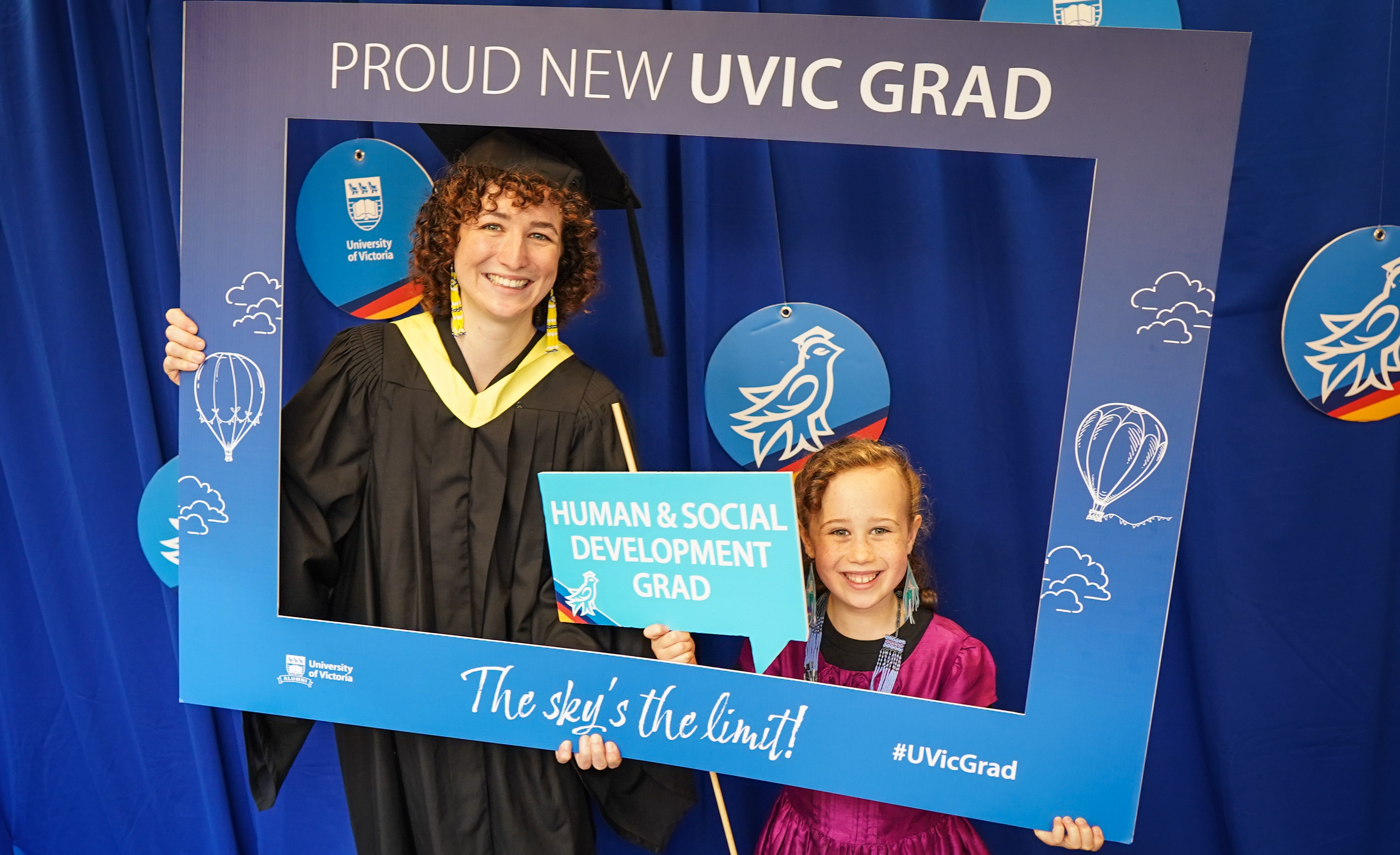 Fall Convocation: November 14 & 15, 2023
Every June and November, we celebrate as members of our student community complete their studies and become UVic alumni.
Quick links
---
Convocation schedule
Fall 2023 Convocation will be held on November 14 and 15 at the University of Victoria's Farquhar Auditorium. 
The ceremony schedule is determined using the final numbers of eligible grads after the application to graduate deadline passes.
Tuesday, November 14
10:00 am ceremony
Includes undergraduate and graduate students from:
Engineering and Computer Science
Continuing Studies
2:30 pm ceremony
Includes undergraduate and graduate students from:
Humanities
Fine Arts
Social Sciences
Wednesday, November 15
10:00 am ceremony
Includes undergraduate and graduate students from:
Human and Social Development
Law
Science
2:30 pm ceremony
Includes undergraduate and graduate students from:
---
Registration
Eligible graduates will be notified by email when registration opens. Ensure your preferred email address, phone number and mailing address are up to date in Online tools. We use your preferred email address for Convocation communication.
Registration for Fall 2023 Convocation is now open!
Have your plans changed?
If you have already registered but need to change some of your responses, you can do so in the online system until October 29, 2023.
For registration inquiries, please contact convocation@uvic.ca.
Please note: the names of students who are not in attendance will not be read during the ceremony.
---
Accessibility at convocation
Are you a student who requires accommodation at Convocation?
We actively address the needs of our graduands who require accommodations including but not limited to physical disabilities, sensory disabilities, gender inclusivity and mental health issues. When required we will work in consultation with the Centre for Accessible Learning to accommodate your needs.
During online registration you will be able to identify if you require accessibility support. We will then follow-up with you to plan your participation.
For more information please contact the Ceremonies and Events office at convocation@uvic.ca or 250-721-7445.
---
What to expect on convocation day
We want you to enjoy your convocation from start to finish. Learn everything you need to know so that you'll be well-prepared when the day arrives.
---
Ordering tickets for guests
When you register for your convocation ceremony, you'll be able to reserve tickets (subject to availability).
Due to fire-code regulations, every guest must have a ticket (including babies).
Your guest tickets will be sent electronically to the email address you provide in your registration closer to the date of your ceremony.
Additional guests
If extra tickets are available, they will be released one hour before the start of the ceremony on a first-come-first-serve basis at the UVic Ticket Centre in the lobby of the Jamie Cassels Centre.
If you're not able to get tickets for your additional guests, they'll be able to watch the ceremony on a live feed in the lobby of the Jamie Cassels Centre.
You can also invite your family and friends to watch the live webcast or view a recording at a later date.
---
Regalia (cap and gown)
Graduates are required to wear regalia during convocation, and Indigenous graduates can choose to wear traditional dress. Regalia can be rented from the UVic Bookstore.
Learn about the regalia your will wear and check out your hood colour.
---
Alumni celebration (after the ceremony)
All attending grads and their guests are invited to stop by Mystic Market following the ceremony for a celebration and official welcome to the UVic Alumni Association.
There will be treats, photo booths, giveaways, grad merchandise and diploma frames available for purchase and more! Flowers are available to purchase on the day or in advance. 
---
Health and safety
UVic follows the public health guidelines set out by the BC Provincial Health Officer (PHO) and WorkSafe BC. All convocation ceremonies will adhere to the PHO regulations.
We Share the Air! Please help make Convocation a fragrance-free environment.
For the health and comfort of other graduates and guests, please do not use products with scents or fragrances (e.g. colognes, perfumes, cosmetics, anti-perspirants, lotions or other products with a distinct scent or fragrance). These products impact the health of some individuals.
For more information, including steps to address concerns with scented products, please review the scent safety guidelines.
---
Contact us