May 24, 2023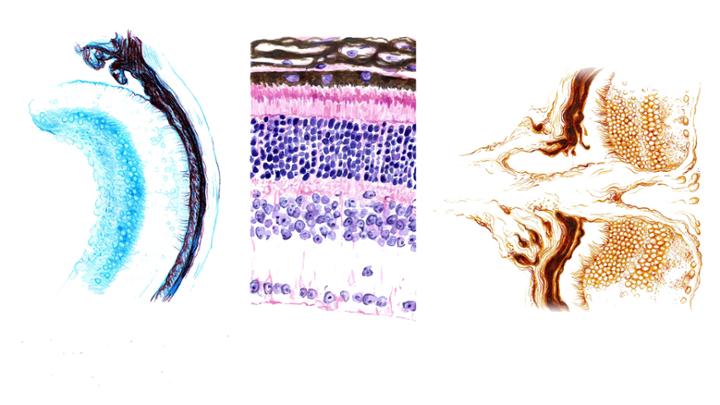 University of Victoria alumna Bridget Ryan and biology professor Bob Chow are working on a gene therapy to halt the progression of Stargardt disease, which causes blindness, often beginning in childhood.
As a scientist who is a visual artist, Bridget Ryan, BSc'12, PhD '22, uses the compelling image of plastic strewn on a beach to illustrate what happens in the retinas of children with Stargardt disease. Imagine a world where recycling doesn't work, where plastic is accumulating in the environment because it's failing to be reused. If the plastic isn't recycled, it creates toxic trash that pollutes and eventually harms the environment. "A similar process occurs at the molecular level in Stargardt disease, where the waste from an essential vision molecule isn't recycled properly and toxic trash accumulates. This leads to damage and irreversible death of the light-sensitive cells in the retina, causing blindness," says Ryan, a UVic postdoctoral fellow who is working with UVic biology professor Bob Chow on a therapy for this incurable genetic disease.
Her analogy was at the heart of their winning pitch, "Help us rescue the retina from toxic trash in Stargardt disease," in a televised Dragon's Den-style research funding competition held in November. Ryan and Chow won the $50,000 top prize in Fighting Blindness Canada's second annual "Eye on the Cure" competition to help fund their proposed genetic-rescue experiment to test whether blocking production of a specific protein in the innate immune system—known as complement factor D—could halt disease progression.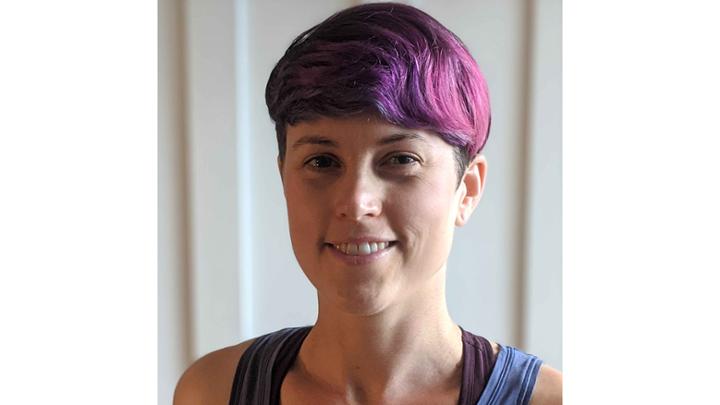 Saving sight by curbing inflammation
"I came up with the single-use plastic analogy for our pitch because I was trying to explain to my husband, a software engineer, what I was doing in my research to help find a cure for this disease," says Ryan, who did her PhD in Chow's lab studying a gene called PAX6 that is important for development of the eye, retina, and brain, and aniridia, an inherited eye disease caused by a PAX6 mutation.
"The immune system's inflammatory response to the buildup of toxic trash in retinal cells is thought to contribute to vision loss in Stargardt disease. Our rescue experiment involves removing a key component of the immune system's inflammatory response, which could potentially prevent death of the light-sensing cells in the retina."
Stargardt disease is an inherited retinal condition, which causes progressive vision loss and affects about 1 in 10,000 people. Vision loss typically begins during childhood or adolescence, with symptoms similar to age-related macular degeneration (AMD). The disease is usually caused by mutations in a different gene, ABCA4, and as a result, cells are unable to recycle a waste product of normal vision in the eye, which causes toxic trash, called lipofuscin, to build up, damage to photoreceptors and eventually leads to central vision loss.
Ryan's mentor, Chow, is a specialist in vision research and genes involved in diseases of the retina, who uses mouse models to better understand and develop new therapeutic approaches to eye disease. As a PhD student in his lab, Ryan developed expertise in designing experiments with mice genetically engineered to mimic human inherited eye diseases. In their ingenious genetic rescue experiment—designed to show a genetic problem can be successfully treated with a genetic solution—she bred one group of mice (with the ABCA4 gene mutation) comparable to people with Star⁠gardt disease and a second group of mice with the Stargardt mutation and another genetic mutation that disrupts production of complement factor D.
Ryan and Chow will be looking in the coming months to see whether the mice who don't make complement factor D are protected against hallmark features of the disease. "We'll be measuring the accumulation of toxic trash in cells of the eye to see if there is less buildup and whether light-sensitive cells in the retina are dying. Ultimately, we'll be observing the mice to see if normal vision is rescued," says Ryan. "If this short-term experiment shows that blocking complement factor D stops or slows disease progression, that will provide proof-of-principle to guide our long-term aim of developing a gene-therapy approach to preserve vision in patients with Stargardt disease."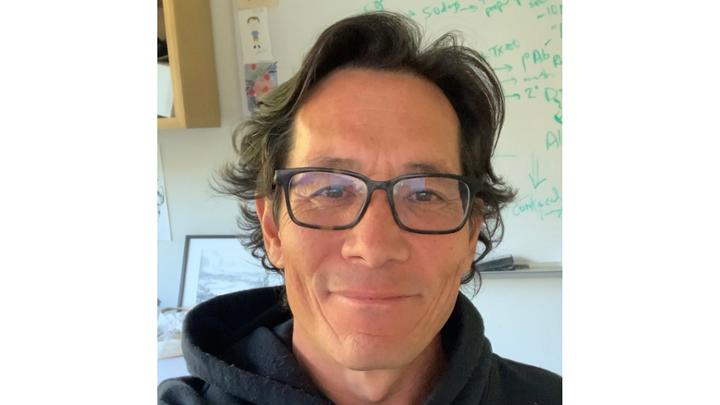 The power of personal experience
Ryan's interest in neuroscience and vision research was fuelled by two pivotal experiences she had as an undergraduate in biology at UVic. "I used to do competitive downhill skiing, with a lot of moguls and jumps, and had a few concussions that landed me in hospital. My personal experience with and struggles to recover from several disabling, traumatic brain injuries led me to an interest in neuroscience. I wanted to understand what was happening when I experienced things like seizures and depression," she recalls.
Ryan was also interested in scientific illustration and keen to build a portfolio. While taking Chow's course in developmental biology, Ryan asked if she could drop by his lab to draw tissue sections of the eye and retina under the microscope. "I was amazed. The images generated by the confocal microscope are stunningly beautiful. I began coming to the lab regularly to do drawings and paintings of tissue specimens. Bob talked about his vision research and it fascinated me," says Ryan, who dove in by doing an honours research project on regulation of the PAX6 gene under Chow's supervision. 
Today, Ryan continues to create elegant illustrations of retinal-tissue specimens from their vision research. 
The promise of gene therapy to rescue vision
Ryan and Chow are seeking definitive answers to key questions about the role of the immune system in Stargardt disease, which have been theorized but not yet proven. "If our experiment shows that deactivating complement factor D blocks the inflammatory response and rescues vision in Stargardt mice, we plan to test a gene-therapy approach. We would design and insert a gene into the eye that makes a neutralizing antibody against complement factor D," explains Ryan, noting that gene therapy has been shown in clinical trials to restore some vision in patients with Leber congenital amaurosis, an inherited retinal disorder. "Our research may also help people suffering from dry age-related macular degeneration, which shares many similarities with Stargardt disease and affects about 2.5 million Canadians."
Ryan was first drawn to vision research by doing illustrations and paintings of the light-sensitive tissues in the eye. As an artist and a scientist who relies on her eyes to decipher the images and data seen through a microscope, she has a deep commitment to restoring the sense that is lost in blinding diseases. 
"I'm a very curious person and enjoy doing basic science research in the lab. But it's especially rewarding to do work that will be useful to the field of vision loss, which could potentially benefit patients with Stargardt disease and AMD—and society."
—Mark Witten