November 08, 2023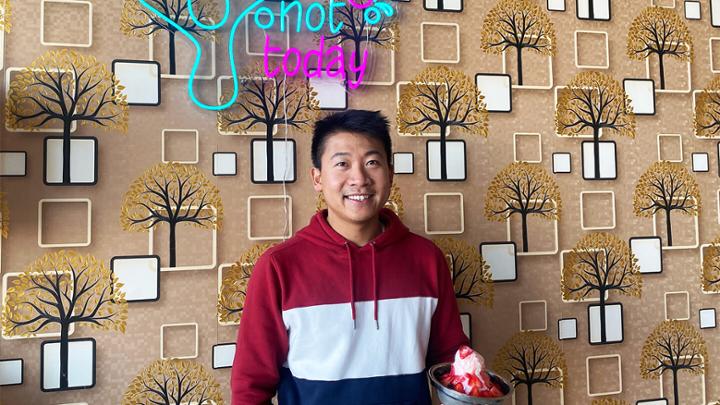 Business grad Zet Le gave up a corporate job to make his dreams come true by starting Y Not Today, a unique Bingsu ice-cream and bubble-tea business in Calgary.
Name: Zet Le          
Age: A third of an average lifetime (31).
Hometown: A village in Vietnam called Bao Loc (in Lam Dong). It was small and simple, where houses are named after breadwinners. Mine was called the Gas Station house as my dad owns a business about 10 kilometres away from the village.
UVic degree and year: I graduated in 2017 from the Master of Global Business program at UVic's Gustavson School of Business. It gave me a very cool experience of managing travel and study at the same time. Also, having an interest in Korean cuisine and international cultures contributed a small factor to my decision of opening this interactive ice cream-bubble tea shop.
What I used to be: I was a bit of an impulsive and impetuous youth with lots of energy. With the experience in the educational environment at UVic, I have grown up and become more mature and thorough. I got an opportunity to work for a corporation for six years. At the beginning, I thought that was a success, because I could enjoy that low-risk life. I imagined I was a fish, and I let the flow of water decide where I ended up in the river.
My catalyst: My motivation was shrinking over time, and I almost lost my goals in life when everything turned out so easy for me in my corporate job. Working 8 a.m. to 4 p.m., Monday to Friday seems to be an ideal life for many people, and I had a lot of fun as well—but I felt like it was a life with no soul. Also, working for others wasn't what I dreamt of as a kid, being locked in a cage and doing the same tasks every week aren't what I imagined when I took the master degree. I wouldn't ever be a millionaire if I worked for a team in which nobody is a millionaire.
I looked at what my sister had accomplished with her business. She had grown it a lot in three years. I still lived in what many people think of as a dream life—but I knew it wasn't for me.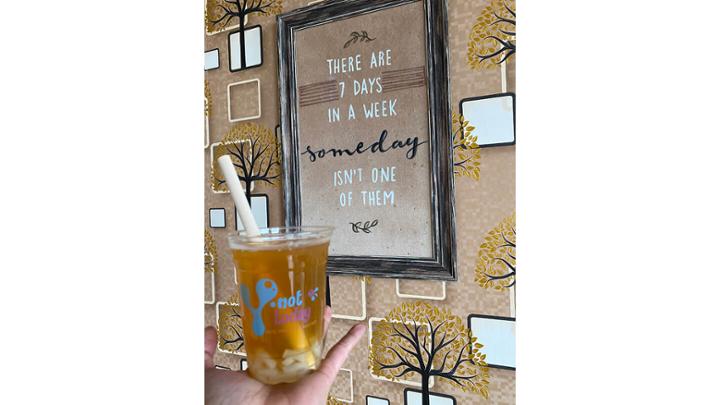 Why I did it: I resurfaced all the ideas I'd had over time and thought about how to turn them to realities. I wanted more than a business just run for money. Originally, I was thinking about a tennis facility. I coach tennis part-time in the city, and I know the sport well. However, the required budget is too high for a start-up, and the interest rate from the government wasn't supportive at that time. The idea of jumping into the dessert/cuisine industry came to me through several conversations. I didn't want to be a franchisee due to multiple factors: too many rules, the cost, most are international, and the restrictions in marketing/business operations.
I decided to build my own store. I took all of my savings out and put everything in one basket, which an entrepreneur shouldn't do by theory. However, it has all of my passion, my time, my energy and also the core value that I truly believe it will live.
The big idea: Y Not Today is an interactive Bingsu-ice cream and bubble-tea shop in Calgary. We serve delicious desserts and the best tapioca/pearls in the city along with a welcoming atmosphere. Classic, no tech puzzles are a key part of our experience. I truly believe these activities are the greatest way to bond connections between family members and friends. These "Yesterday Puzzles" are free to play in the shop, a good way to improve language and problem solving skills and also strengthen Canadian multi-culture.
"Y Not Today is all about the passion and effort each person can make in life, to take a first step closer to the meaningful dream."
We also sell "Tomorrow Hydration" products. These reusable water bottles/tumblers in the shop all have sleek and modern design. These are good for the environment while helping people to stay hydrated and maintain good health.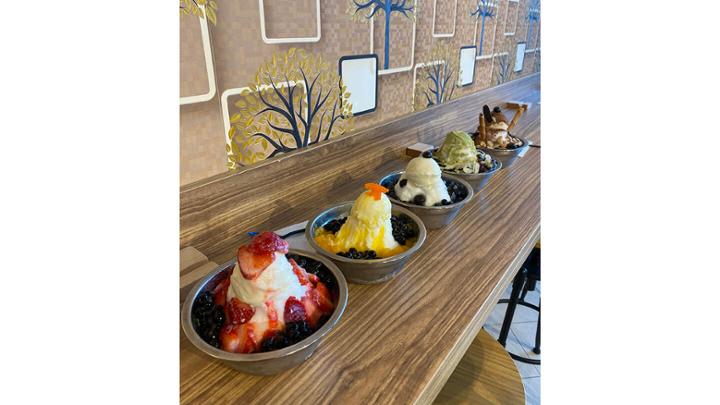 How I did it: The moment when I registered my business federally was the moment I committed to it. You can plan a lot of things, but if there wasn't the first brick on the ground, there wouldn't be any road that gets built.
For four months of consecutive work days, I likely slept around five hours a day. Without help from my friends, I wouldn't have gone this far. Without supports from my parents and sister, I might have built a very different shop by now. Without strong self-belief, I might have given up half way. Without luck, things might have fallen apart from one of the hundreds of obstacles I have overcome. I slept very little because there was so much work to get done, and I didn't want to wake up and realize everything was just a dream.
What I love about my new life: There is no 8 a.m. to 4 p.m. schedule that I have to follow, and it is replaced by 7:30 a.m. to 11 p.m. schedule, ha ha. However, I have never felt more alive than this.
I am not working for others' dreams, it is my dream now. Life is more fun with a full palette of colours, so when you are 70 years old, you can look back on your youth without regrets.
There are still lots of challenges ahead, but I will overcome all of them no matter what.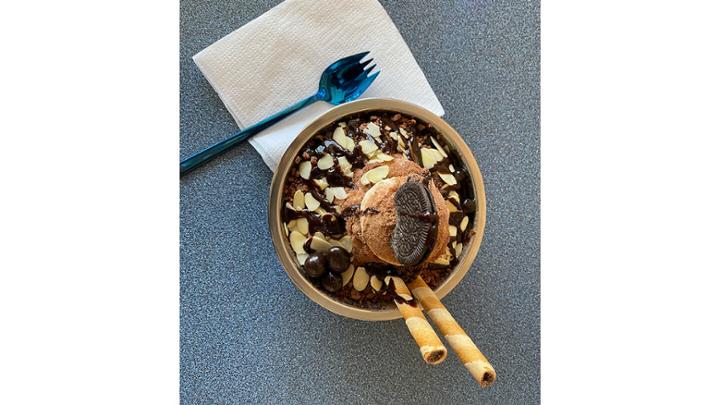 What I miss about my old life: Nothing. I am swimming against the current, and I imagine I was a carp which will aim to leap over the "Dragon Gate."
One lesson learned: Just start and don't give up. You set a solid goal with significant reasons, and when you are tired or somehow feel hopeless, just remind yourself why you started.
One person who helped me: My parents. I owe them so much. I have to succeed quickly to let them feel proud of me, to take care of them before they get older, to let them know that I love them so much.
One trade secret: You may have lots of problems in a day and more problems still find their own way to come to you. You have to trust yourself and avoid doing the same mistake twice.
You can find me: Our social media channels include Instagram, Facebook and TikTok. Visit our website.
There are many events coming up at Y Not Today, such as language meet-ups, new friends meet-ups, blind dating, chess meet-ups, birthday parties and paint nights. We want to host more non-tech activities events and support real-world connections, so please be in touch as we are open for partnerships.