Blocked Malicious URLs
University Systems protects the UVic community from malicious websites by using a variety of tools to block them. You may see blocked website messages if you're connected to the internet on-campus or through VPN.

You can learn more about how each tool displays malicious site blocks below.
If a URL is blocked in a Microsoft 365 application, you'll see a message like this: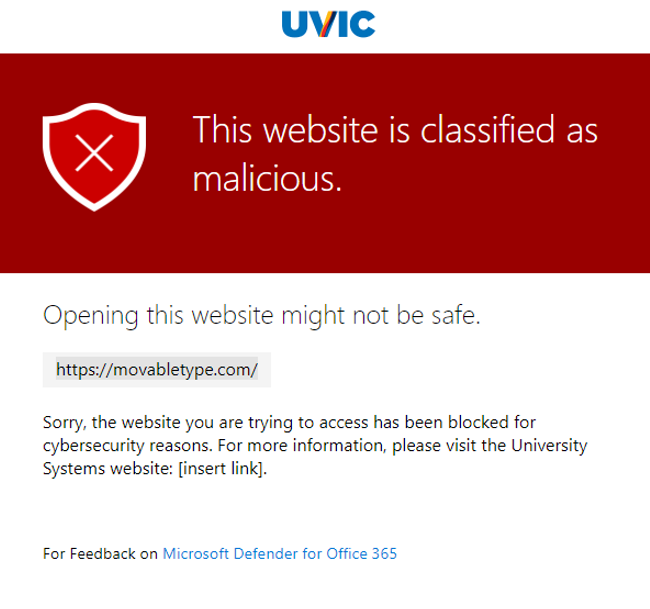 If a URL is blocked in a Microsoft Defender in Microsoft Edge, you'll see a message like this: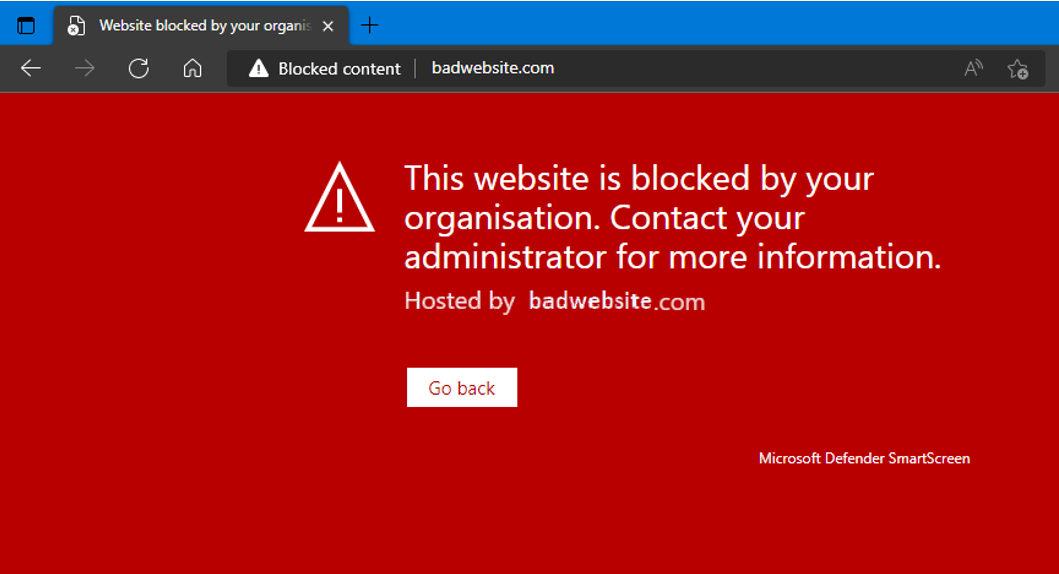 For all other browsers, the blocked page will look like this: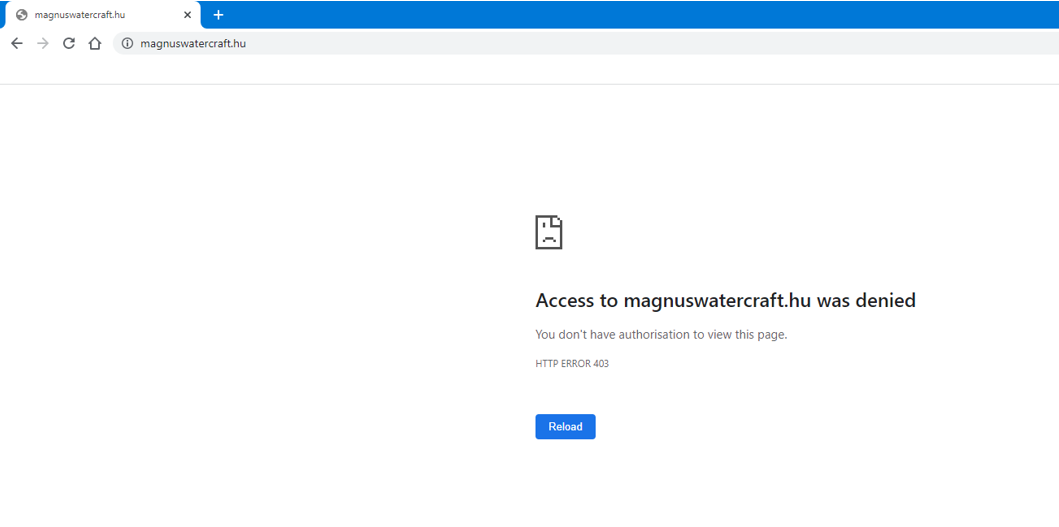 If you are on the UVic VPN, Wifi, or wired network and attempt to navigate to a blocked URL, you'll see this page: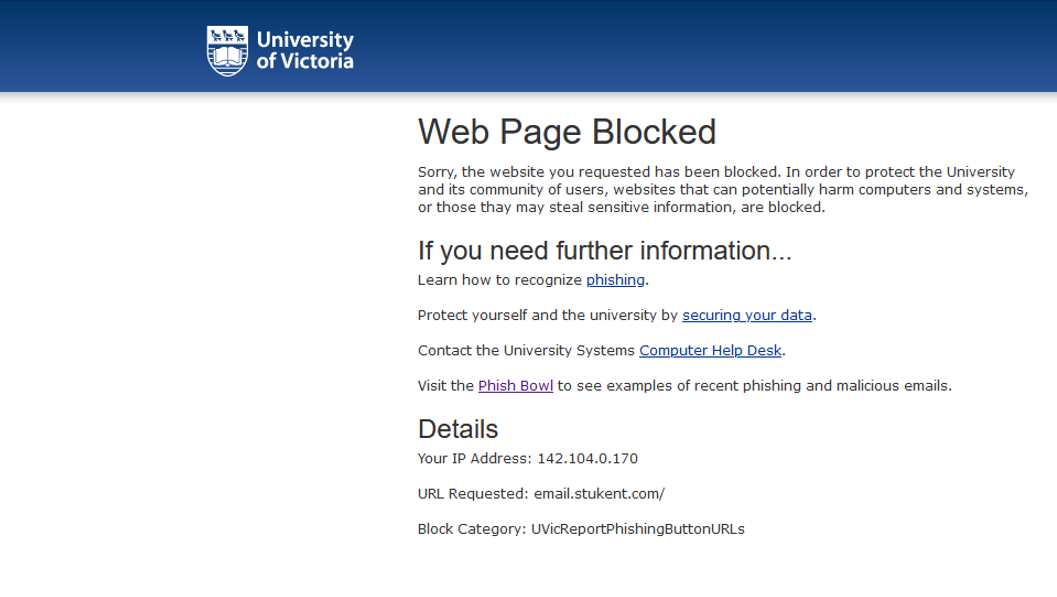 If you are using the Google Chrome web browser and navigate to a suspected malicious URL, you'll see this message:
If you are on the UVic VPN, Wifi, or wired network and attempt to navigate to a Cira D zone blocked URL, you'll see this: