Cybersecurity awareness for students
Everyday we take steps to ensure the protection of our personal items that are valuable to us. Therefore, why not take the necesary steps to proctect our online information? At the University of Victoria, we all play a part in the security of ourselves and others. Understand cybersecurity, be #UVicCyberAware.

How do I stay safe?
Educate yourself - Familiarize yourself with best practices and safe computing habits.
Create strong passphrases - Create strong and distinct passphrases for your accounts, and don't share them with anyone!
Secure your devices and computers -

Your personal devices often contain sensitive and confidential data. Ensure you are taking the necessary steps to keep this data safe, like downloading 

Antivirus software

 available for free to UVic students!

Stay aware of potential scams - Avoid tricks and traps used to get confidential information about you and your accounts by staying up to date on known scams.
Contest Now Over
Meet the winners! These five students each won a $100 Visa giftcard in our 2019 #UVicCyberAware contest, and visited us at the Help Desk to retrieve their prize. Congratulations Gabriela Zdrazilova, Isabelle Leslie, Jasper George, Mary McDonald-Rogers, and Sam Oosterman... with one bonus winner, Janelle Walton, who completed the quiz at our pop-up Help Desk in the Cadboro Commons!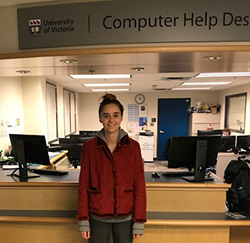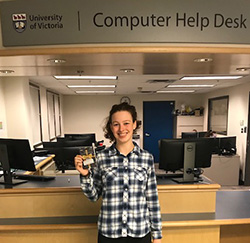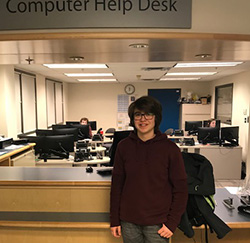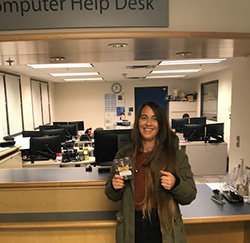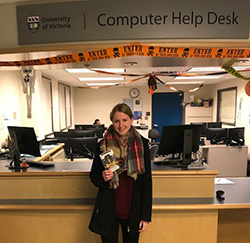 Want to test your skills? Take the quiz below!
Additional Information
Hungry for more cybersecurity related tips and tricks? Get all the information you need to help protect your devices and yourself in the following pages: