Cybersecurity awareness for students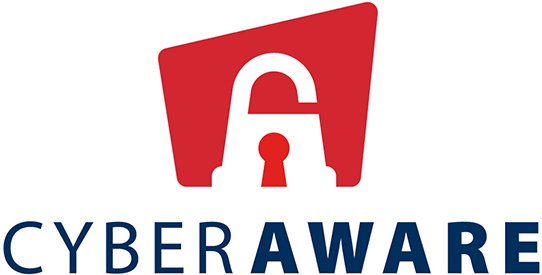 How do I stay safe? 
Educate yourself

 - Familiarize yourself with best practices and safe computing habits.

 

Create strong passphrases 

- Create strong and distinct passphrases for your accounts, and 

do not

 share them with anyone!

 

Secure your devices and computers 

- Your personal devices often 

contain

 sensitive and confidential data. Ensure you are taking the necessary steps to keep this data safe, like keeping your computer's operating system, anti-virus and software updated and backing up your data.

 

Stay aware of potential 

scams

 - Avoid tricks and traps used to get confidential information about you and your accounts by staying 

up to date

 on known scams.

 
UVic CyberAware 2022
Contest now over!
Meet the winners! These five students each won a $100 Visa giftcard in our 2022 UVic CyberAware contest and visited us at the Help Desk to retrieve their prize. Congratulations to Mark Taylor, Isabel de Verteuil, Renee Pan, Thomson Roxborough, and Carly Egan!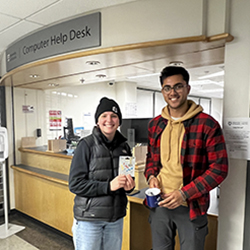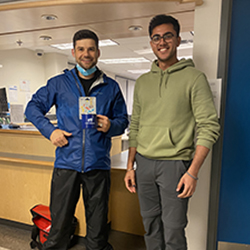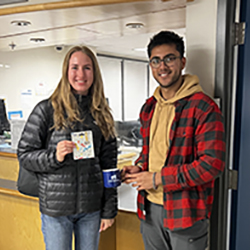 Want to test your skills? You can still take the CyberAware course in Brightspace. 
CyberAware booths
We had seven booths during October, where students stopped by to play a cybersecurity game, won swag, enrolled in UVic MFA, chatted with our cybersecurity experts, and more!
 
UVic Instagram takeovers
Our Cybersecurity Co-op student Aryan took over the UVic Instagram on October 12 to show what happens behind the scenes of cybersecurity at UVic! From phishing messages to cybersecurity policies, we shared how UVic supports a secure online community.
On October 28, our acting Chief Information Security Officer (CISO) went on the UVic Instagram and answered all your burning cybersecurity questions! 
Additional Information
Hungry for more cybersecurity related tips and tricks? Get all the information you need to help protect your devices and yourself in the following pages: