University Systems help centre
Configure your UVic email with Mozilla Thunderbird

1.  Open Thunderbird and click on Local Folders. Under Create a New Account, select Email.

2.  Press Skip this and use my existing email.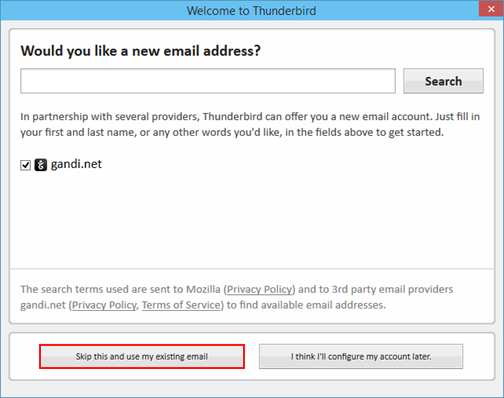 3. Enter your name, email address, and password and press Continue.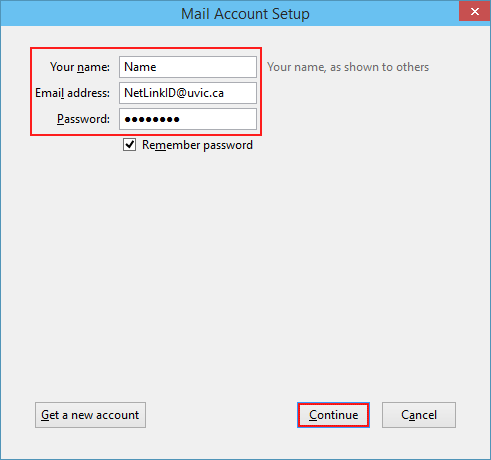 4. Wait until the green orb finishes spinning and select IMAP. Then press Manual config.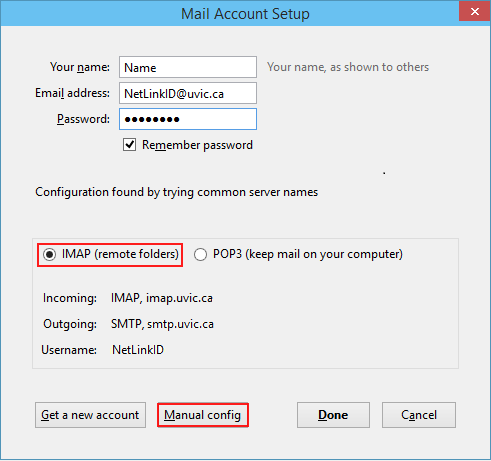 5. Change the SSL of Incoming to SSL/TLS, and the Outgoing to STARTTLS. The settings should be as shown in the image below. Select Re-test and then click Done to finish setting up the account.