University Systems help centre
Configure your UVic email with Outlook 2011/2016 for Mac

1.  Open Outlook 2011/2016. From the Tools menu, select Accounts....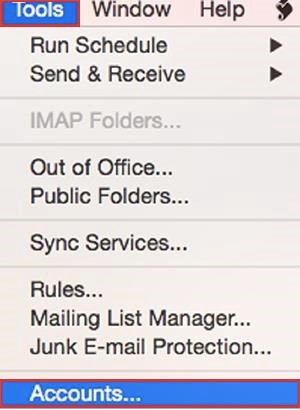 2.  In the lower-left corner of the Accounts dialogue box, click the plus sign (+) and choose Other E-mail from the drop-down list.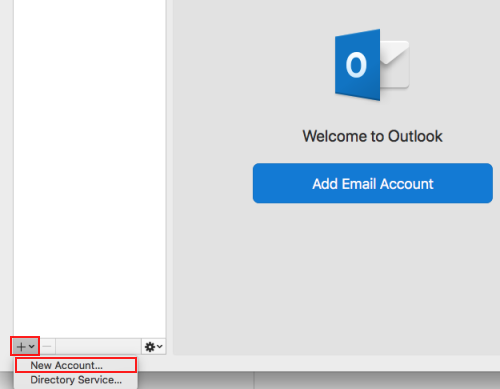 3.  Type your email address and password; the additional email settings will appear as you type your password. Fill in your username, incoming server and outgoing server as show in the image below.  Note: DO NOT forget to select Use SSL to connect.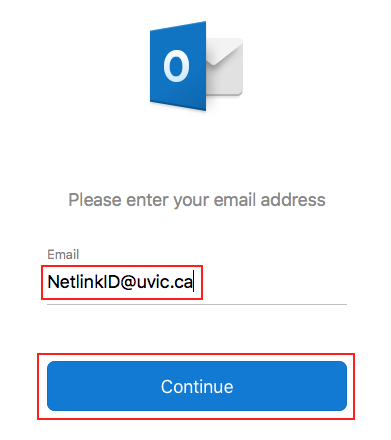 4.  Your detailed account settings are now shown. The Accounts Description and Full Name can be changed in the Accounts menu. If you are on Outlook 2011, close the window to complete the set up. If you are using Outlook 2016, proceed to Step 5 before closing the window.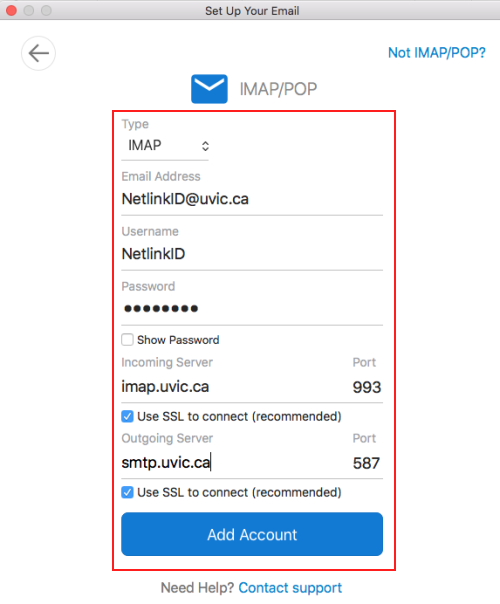 5. For Outlook 2016 clients, now click on the More Options... button below the Outgoing server information fields you filled in previously. In the Authentication field, select the option None from the drop down and click OK. Close the Accounts window to complete the set up.