University Systems service centre
Disk usage for students
All Uvic Students are given 1 GB of disk space for their email accounts and space on the Student email server, where files for personal websites can be stored. The total disk space on the server is shared by all students at UVic.
When you use more than your permitted disk space, you receive automated emails warning you that your disk space usage is over limit.
Check your disk usage
Your Uvic email space is not designed to store large files (pictures, PDF documents, videos, etc). Email attachments and other documents can be stored in your personal home file storage. Every email folder within your email counts towards your total disk usage. This includes deleted, drafts, outbox, and sent items folders.
To check the disk space of any email folder, follow these instructions:
1. Visit
https://webmail.uvic.ca
and sign in with your Netlink ID and password.
2. Click
Settings
near the top right hand page.
3. Click on
folders
on the left hand side, to open the list of all the folders in your inbox.
4. Select on the folder which you would like to view the disk space usage for and a message
Check  your folder size
will appear.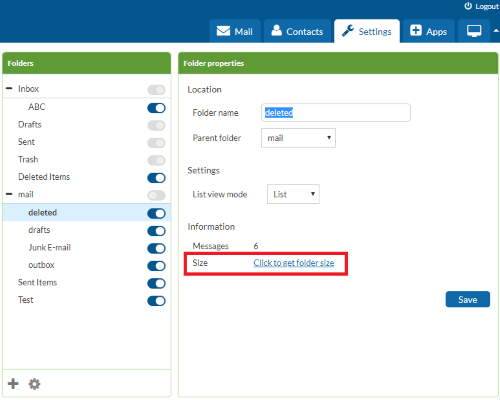 5. After clicking on "Check your folder size will appear" the folder size should then appear.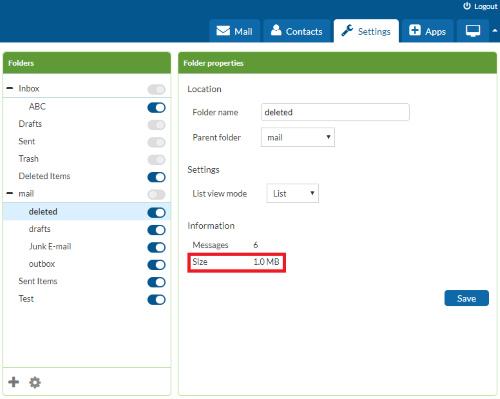 If any folder is large in size you can then try cleaning up your emails by permanently deleting emails the no longer need or by moving those you would like to keep to your personal home file storage.