Equipment rentals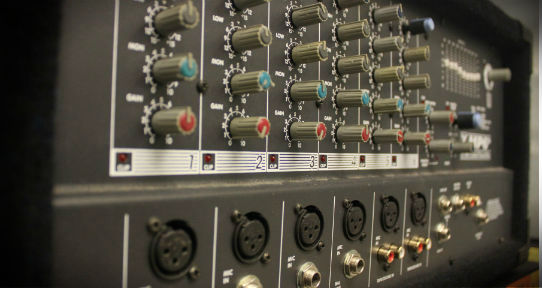 Rent audiovisual equipment and make your next on campus event engaging, well organized, and effective in communicating ideas. Choose from several types of equipment, including:
We provide audiovisual equipment on a "first come, first serve" basis for use only on our Gordon Head campus.
We require at least 3 working days' advance notice.
Note - We rent our equipment at various price tiers:
Internal - Internal University clients for University events (faculty, staff, students), 
UVic affiliated club or organization - Academic conferences, student clubs,
Community - Broader community clients utilizing the university's services, booked through 

university event booking agents,

Commercial - Not offered.
Note - We will charge a $10 fee for equipment deliveries.
Rental costs are listed for each tier for each of the items.
For a full list of current rental prices please go here: Rental Costs
Looking for UVic Edge banners?  You can rent them from University Communications and Marketing.