Video on Demand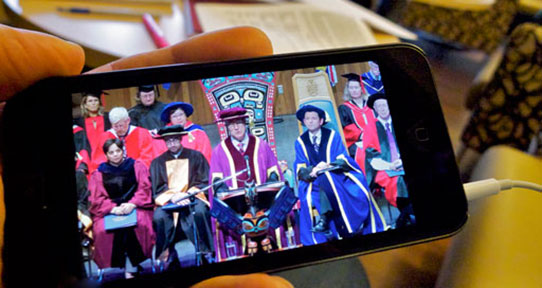 Notice: The Video on Demand Service is going End-of-Life on December 15, 2021, and will be replaced by the Echo360 video hosting platform. To learn more about this change, please visit the following site: VoD to Echo360
No new Video on Demand accounts are being created and no new content can be uploaded to this platform effective November 12, 2021.
The Video on Demand (VoD) service hosts your video and audio content. You manage your own libraries and publish players to your web page, for a local or global audience.
Why use Video on Demand?
It's secure. Data is stored on campus and in accordance with privacy legislation. 
It's supported. Our helpdesk and help files are here to assist you. 
It's user managed. You have control over your content and where it is published. 
It's free. There is no cost and storage has no limits.
Who can use this service?
Departments
Faculty
Staff
Email webcasting@uvic.ca to request an account. See also the Video on Demand Terms of Service.
What is the cost for this service?
This service is provided free of charge.
When is this service available?
This service is available 24 hours a day, 7 days a week, except during scheduled and unscheduled maintenance.
How do I get help with this service?
See Video on Demand online help.