Nourish + Flourish
A space to be, explore and evolve in community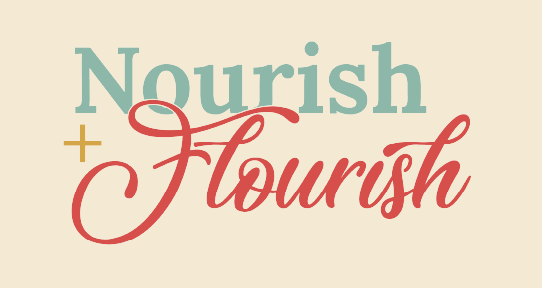 The Office of Student Life offers you a different take on what student leadership can look and feel like through the Nourish + Flourish program!
Through this program, we hope to de-centre the individual in leadership and instead focus on cultivating leadership through the values of care, curiosity, and respect that bring us together as a strong interdependent community.
This event series will take place in the 2023-2024 academic year — each with a unique theme centred around the self in relationship to the world around us to foster connection, ideas and empowerment.
Each event will offer a space for students to come together, experience authentic connections with one another, pause, reflect and discuss topics that connect us. An important part of building community is breaking bread together, and so, participants will be provided with a fresh, warm and complete meal during the events series.
You have a lot to offer! All you will need to participate is openness, your true self — your existing knowledge, wisdom and lived experiences — and a hungry belly of course!
Events
Events are free and open to all students.
Sign up to be notified when events are announced for the Spring 2024 semester.
Sign up for Student Life updates
Relationship to SELF
October 23, 2023, 4:30 - 7:00 p.m.
Topics discussed: Belonging, imposter syndrome, gifts, personal stories
Catered by Songhees Events and Catering
Relationship to COMMUNITY
November 6, 2023, 4:30 - 7:00 p.m.
Topics discussed: Accountability, community building, safer spaces, learning from others
Catered by International Women's Catering Co-op (IWCC)
Relationship to PRODUCTIVITY AND REST
November 20, 2023, 4:30 - 7:00 p.m.
Topics discussed: Shame, capitalism, student life, recovery, stress, expectations
Catered by Greek on the Street
Host your own Nourish + Flourish!
At the end of each semester, there will be two opportunities to be awarded one of six $200 micro-grants to host your own N +F event. You will be eligible to apply if you submit the application and have attended two (2) or more N+F events. Students selected will be given $200 for food, décor, and their labour. Students will also be offered a coaching session on facilitation skills and space on-campus can be booked for the event. More details will be provided at the Nourish + Flourish events.
To get emailed about Nourish + Flourish program updates or other student leadership opportunities at the Office of Student Life, sign up for notifications.
For questions or further information, please email our Student Leadership Coordinator at oslengage@uvic.ca.