Policies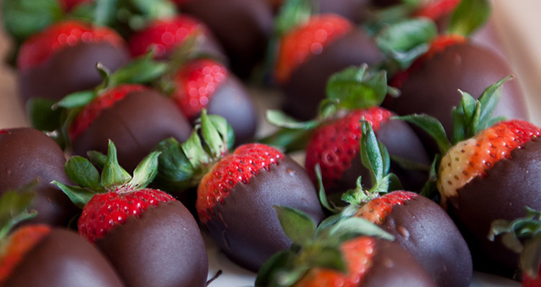 Thank you for entrusting us with your catering needs and requirements, we look forward to serving you!
New Conference Facilities – Our new Catering and Conference space will be ready September 2023. Until these new facilities are open, Degrees Catering will be adjusting our services to the overall campus community. Please take a moment to review the following information that will help guide you through our new menus, setups and delivery options.
The new conference centre will not be available for rent prior to September 2023. Feel free to reach out to discuss your event in advance.
Services: Degree Catering will be operating as a Delivery Service only until our new conference facility is open. At this time, we have no event or conference space to hold your event. For your convenience and as an alternative to traditional catering deliveries we introduced a "Pick Up Service" option. This option is designed for people looking for small meeting solutions and those seeking everyday value for their basic catering requirements.
Degrees Catering Bookings & Billings: Internal clients are required to sign the Banquet Event Order (BEO) and provide Degrees Catering with your FAST account number for billing prior to your event. External Clients are required to provide a 50% deposit paid by Credit Card at the time of booking. Final payment will be required and charged the day of event completion. No credit terms will be provided.
Cancellations: Food delivery cancellations of less than 2 business days will result in the loss of any deposit paid and may also result in full payment of the order. Attendance numbers must be confirmed at least 72 hours (3 business days) prior to any event. One week prior for large events being held on campus.
Event Organizers Responsibilities:
Event Space: At this time, due to construction Degrees Catering has no catering or conference space available to host your event. It is the responsibility of the organizer to secure and obtain approvals for any space requests on campus where you would like your event to be held. Please contact room bookings for approvals on event planning space. Organizers are responsible for any tables and chairs required for food and/or guests. They are to be organized, delivered and setup prior to the event at the event location. Please contact distribution services for rentals. As well, please notify Facilities in your building/area of any events in order to anticipate and prepare for increased traffic in the event area.
Provincial Health Orders (PHO) and Uvic OHSE: As required, the event organizers are responsible for ensuring all PHO's and internal OHSE requirements are met.  I needed, all approvals and organizing through OHSE are the responsibility of the event organizer not Degrees Catering.
Deliveries: Catering orders must be placed 72 hours in advance (3 business days). For last minute requests under 72 hours notice, Degrees Catering will make every effort to accommodate these requests which will be dependent on business levels. A Short Notice Fee of $50 will be charged. However, we will not be able to guarantee or be held to any particular time or time frame on these last minute deliveries and may need to provide an alternate time for delivery based on our schedule. Further, we may not be able to guarantee certain food items due to last minute ordering.
Weekday orders for delivery must meet a $150 pre-tax minimum. At this time, apart from large pre-planned and pre-arranged events on campus Degrees Catering operates Monday-Friday.  For weekend events we are offering a catering Pick Up option through our new Cove Dining Facility.  Please see below for weekend Pick Up options. For questions about any events and timing, please contact Degrees Catering.
Delivery Setups: Degree Catering requires that all events have their tables setup, ready for food to be displayed 30 minutes prior to the scheduled delivery time. As well, an event representative must be available to accept, verify and sign for the catering delivery. At this time, Degrees Catering is operating on a standard "Drop and Go" style service and setup. All delivered events will come standard with high end, paper disposable setups for your guests. For an additional fee, china service can be arranged for your event. Linens for display tables can be arranged. Appropriate recycling and garbage setups for the event are the responsibility of the event organizer. Please reference above for Facilities involvement as required. Cleanup of event areas and space are to be organized and are the sole responsibility of the event organizer. Degrees Catering will return after the event only to retrieve our assets.
Pick Up Option: As highlighted, we have launched a Pick Up option for basic catering needs and weekend requirements. For your convenience, pre-arranged orders will be available for pickup at a special station setup within the Cove Dining Hall. Please see our website for Pick Up Options.
Staff Fees: For larger events, or those requesting a more personal experience, event staffing can be made available. Staff are scheduled for a minimum of 4 hours at $50/HR. Please discuss with your event planner at the time of booking. We require as much advance notice as possible for these requests to ensure we have the appropriate team members available.
Allergies & Dietary Restrictions: For those guests attending events with special dietary concerns we require notification 1 week prior to the event. Alternative meals provided, may be subject to additional fees. We are not a nut free facility. We use suppliers whose facilities are not nut fee and therefore, cannot guarantee prepared food has not come in contact with traces of nuts.
Service Charge & Gratuities: It is our policy not to apply a gratuity or service charge to any of our catering services. If you are delighted with our services please tell your colleagues and friends about us.
Catering Liquor Licence: Please contact our event planners for all liquor requests, event organizer responsibilities, associated costs and details.