EnVision conference
Limiting climate change due to anthropogenic activities requires cross-sectoral, systemic, societal transformation. Actions include decarbonisation of electricity and fuels, increased efficiency, reducing emissions from land-use change, and developing carbon dioxide removal strategies. When considered with sustainable development goals, the transition pathways are complex, far-reaching, and emergent.
EnVision 2021: The Next Generation was the 6th conference hosted by IESVic at the University of Victoria. This online interatation of the conference attempted to promote energy system transformation through knowledge mobilization and relationship building. Recognizing the limits of virtual interactions, the conference consisted of five short sessions over five days, with participants free to attend one or more.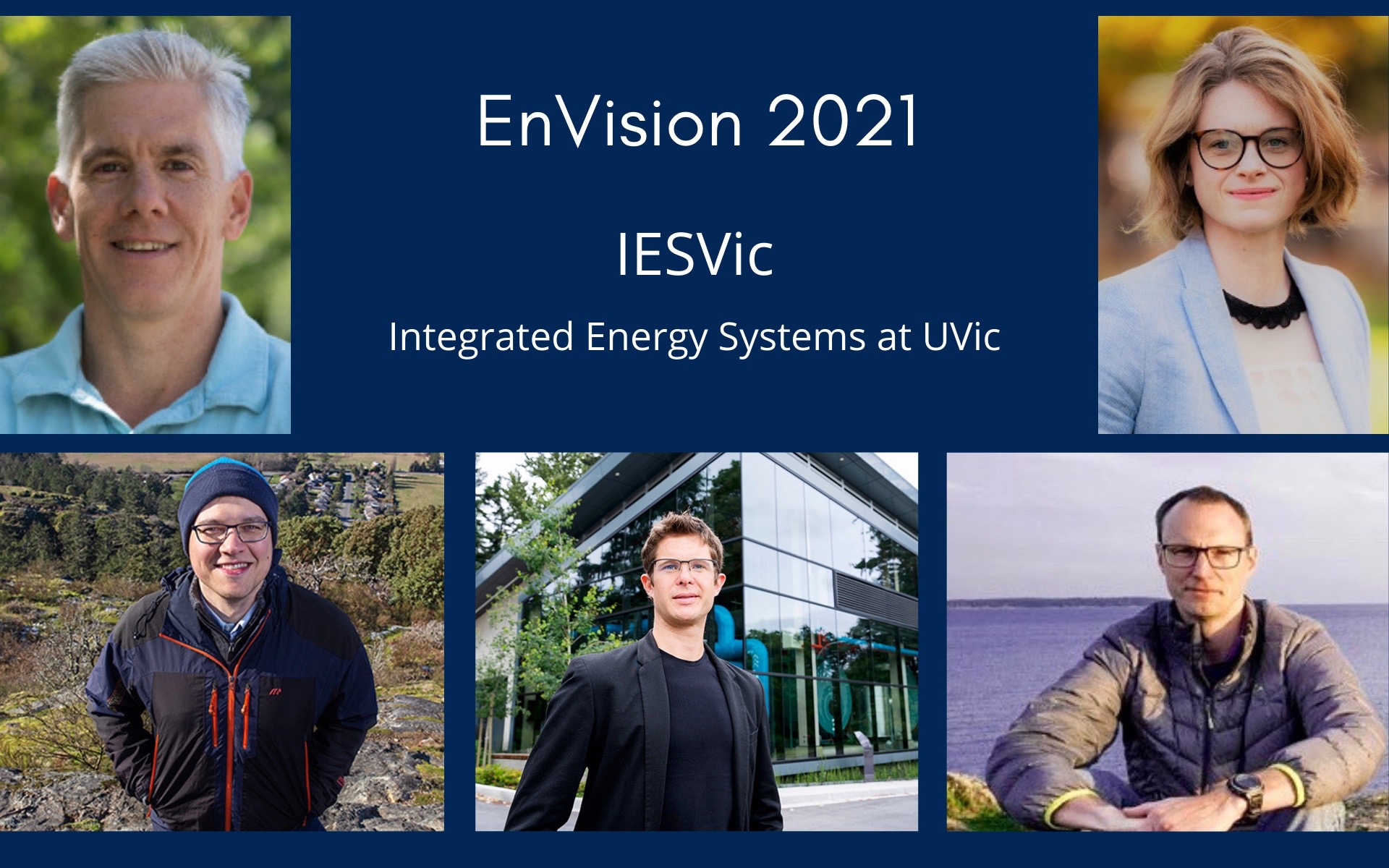 EnVision 2021: The Next Generation featured an Alumni Day focussed on collaboration, as well as diverse themes related to decarbonising electricity and fuels, reducing emissions from land use, carbon removal strategies, and much more.  
---
EnVision 2019 was the 5th conference hosted by the Institute for Integrated Energy Systems (IESVic) at the University of Victoria. The goal of the two-day conference was to accelerate energy system transformation. EnVision 2019 was a dynamic meeting featuring outstanding speakers. The conference explored technical, political, social and economic levers for climate change mitigation through discussions with those actively working on solutions.