2023-2024 Events and Workshops
Events during the 2023 - 2024 school year.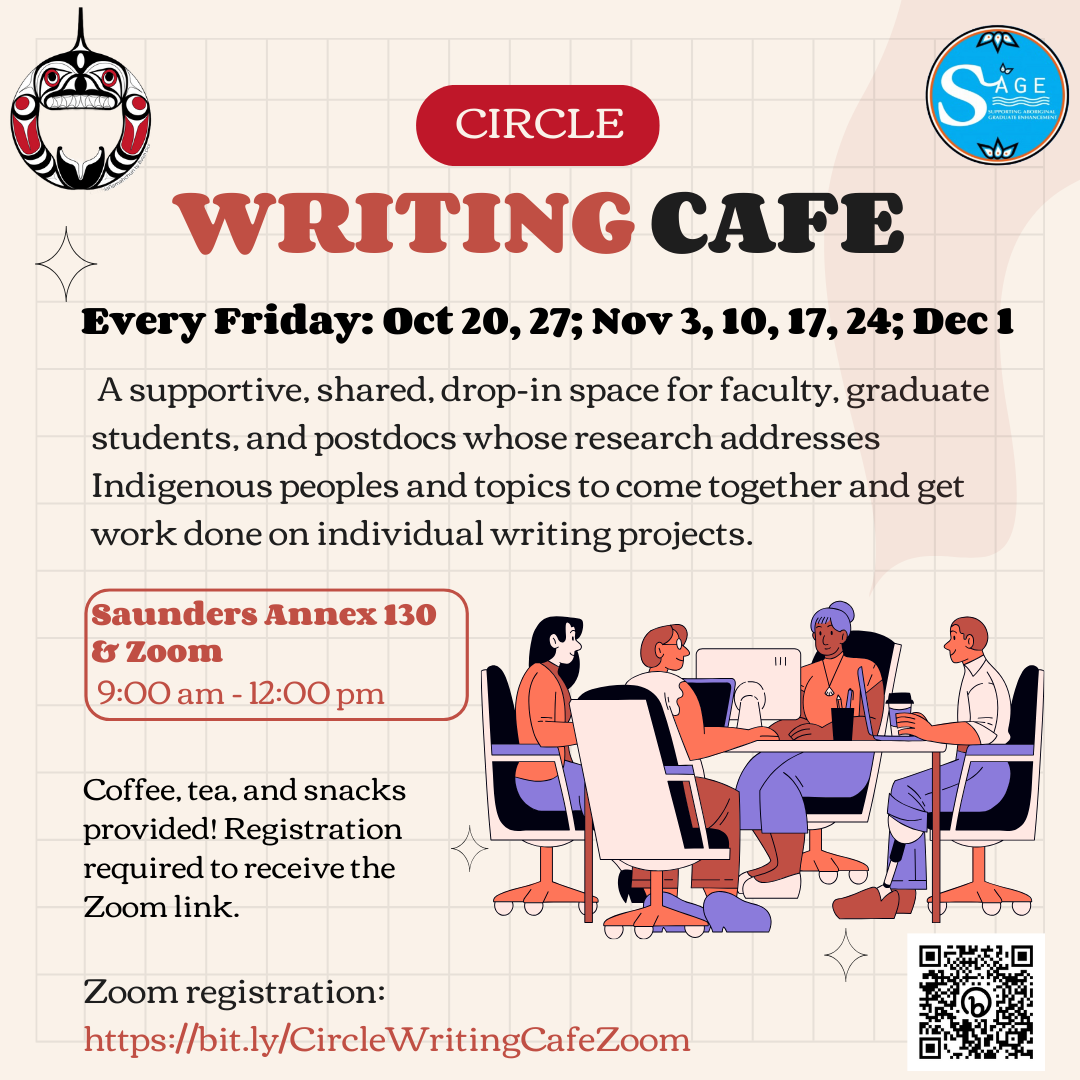 CIRCLE hosts weekly writing cafes to facilitate a supportive, shared, drop-in space for faculty, graduate students, and postdocs whose research addresses Indigenous peoples and topics to come together and get work done on individual writing projects.
Writing Cafes are every Friday, hosted in person at Saunders Annex 130 or online on Zoom, from 9:00 am to 12:00 pm. Coffee, tea, and Snacks will be available!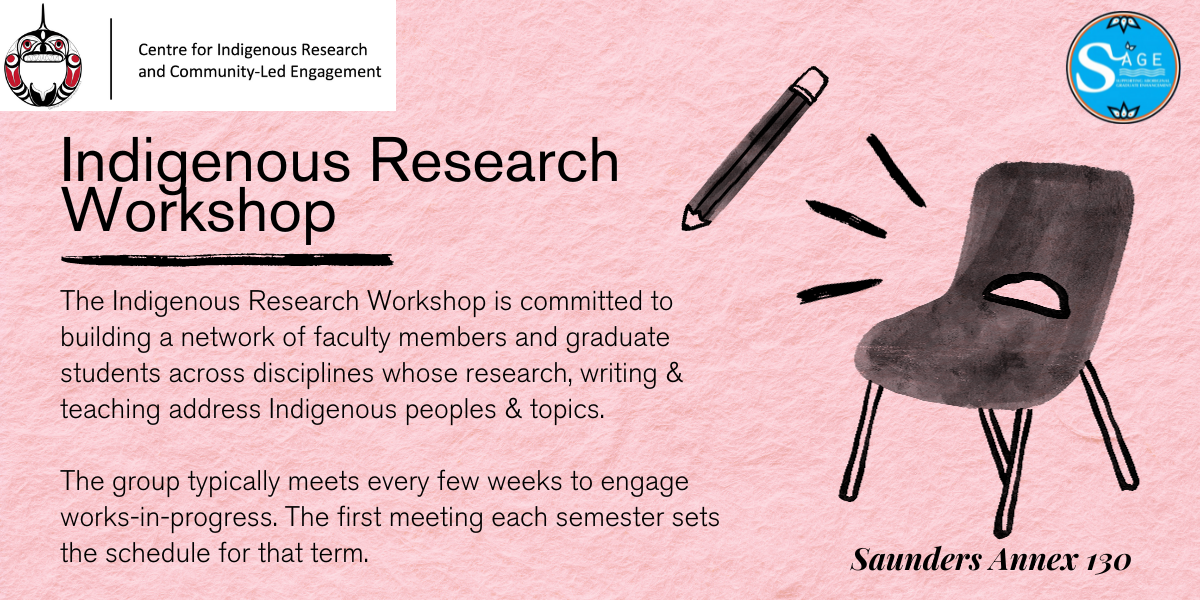 The Indigenous Research Workshop is committed to building a network of faculty members and graduate students across disciplines whose research, writing & teaching address Indigenous peoples & topics.
The group typically meets every few weeks to engage works-in-progress. The first meeting each semester sets the schedule for that term.