Upcoming events
Laughter is Medicine Community Comedy Night
CIRCLE is excited to invite you to this year's Laughter is Medicine Community Comedy Night!
Date and time: Saturday, May 7. 6:30-9:30 pm
Location: Songhees Wellness Centre. He'Was Hall.
Entrance by donation. This will be a fundraising event for the Songhees Education Bursary. Please see the poster below for more information.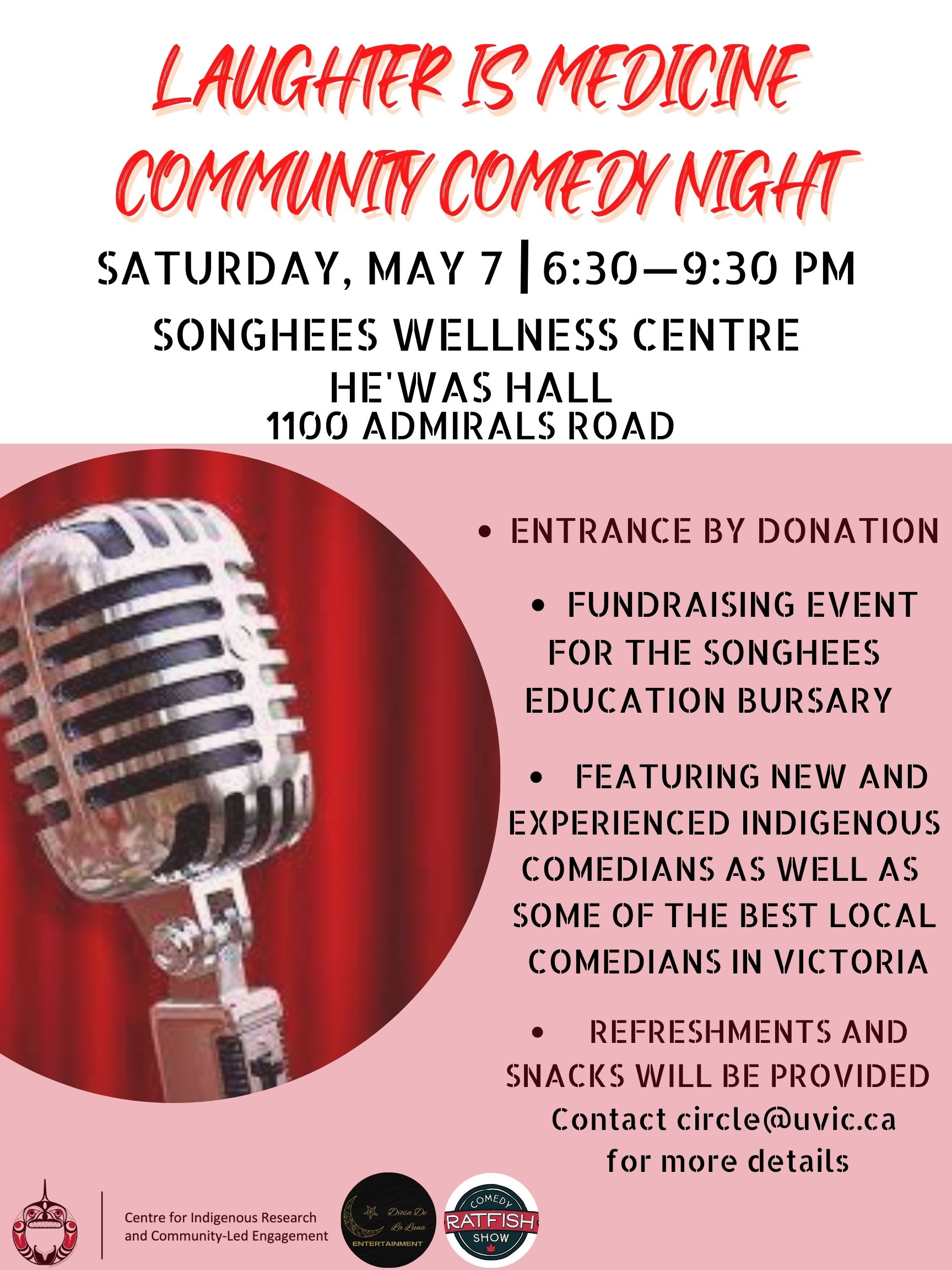 Indigenous Graduate Student Conference
The Centre for Indigenous Research and Community-Led Engagement (CIRCLE) and the Supporting Aboriginal Graduate Enhancement (SAGE) program are excited to announce the second annual Indigenous Graduate Student Conference. This year's theme for the conference is Indigenous Nationhood and Being a Good Visitor. The conference will be hosted at the First Peoples House, University of Victoria on May 20th 9am—5pm (lunch and refreshments will be provided). This conference will be broadcasted via Zoom for those people who are unable to be present at UVic.
To register for this event, sign up at the following link: events.eply.com/INPERSONRegistrationformIndigenousGraduateStudentConference3366466
If you wish to present at the conference, we welcome proposals from Indigenous graduate students across all faculties, institutions, and campuses.