Supporting Aboriginal Graduate Enhancement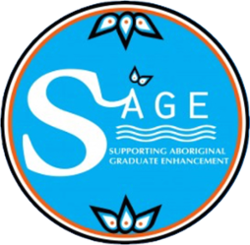 The Supporting Aboriginal Graduate Enhancement (SAGE) program was founded by Graham Smith and Jo-ann Archibald in British Columbia, Canada, in 2005 as the sister group to "Maori and Indigenous" (MAI) graduate program in Aotearoa (New Zealand).
SAGE brings together Indigenous graduate students and provides an Indigenous knowledge orientation to student learning and mentorship. Our goal is to provide valuable directed mentorship and new learning opportunities (writing workshops, professional development, land-based practices etc.) for Indigenous students at UVic through SAGE program.