Trans Day of Visibility 2023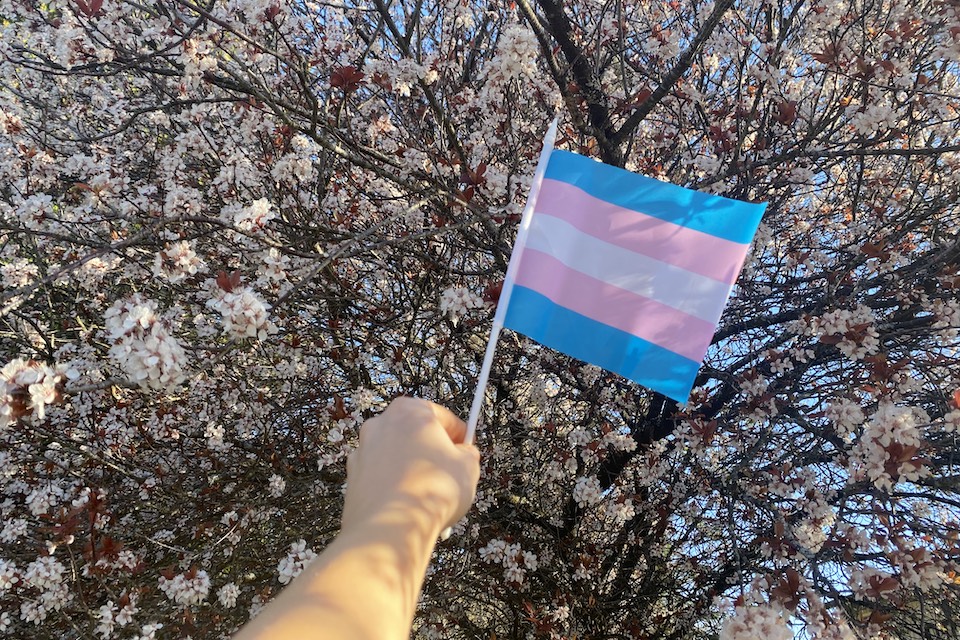 Statement from President Hall
March 31 is Transgender Day of Visibility, a day dedicated to celebrating the lives of Trans+, Two-Spirit, non-binary and gender-diverse people. It is also a day where we must recognize the struggles, sacrifices and achievements of those who have fought, and continue to fight, for gender equity.
With the growing sentiment of anti-trans, anti-drag and anti-2SLGBTQIA+ rhetoric and policies being passed around the world, we must be extra vigilant in our commitment to allyship and to honouring and empowering Trans+ people.
The University of Victoria is taking action to create a world where Trans+ and all gender-diverse people can thrive free from the limitations of gender and intersecting oppressions. We are committed to providing a safe and inclusive living, working and learning environment for all of our community members.
One of our four core values in the upcoming strategic plan is "upholding equity and creating a culture of belonging." This sentiment is echoed in our Equity Action Plan, our trans-inclusion resource pages, programming, and in our trans-inclusive policies, including the Discrimination and Harassment Policy and Sexualized Violence Prevention and Response Policy.
So much of the fear-based hatred that plagues the Trans+ community is rooted and spread through misinformation, ignorance or the unwillingness to understand people who are different. The best tool we have against this is knowledge and education, something universities do particularly well.
Come learn from the world's largest Transgender Archives, which is accessible to everyone, completely free of charge. We also have the world's first and only Chair in Transgender Studies, who fosters research and scholarship, hosts visiting academics and community scholars, leads community outreach and knowledge mobilization events, and so much more.
The Transgender Day of Visibility reminds us that we can all be allies in many ways and work together to stand up for the protection and promotion of human rights of the transgender and 2SLGBTQIA+ community, because there is still work to be done.
This year, I will be joining the Moving Trans History Forward conference to continue my own learning. I urge you to learn more about what it means to be trans, understand their challenges, and celebrate the many contributions of our Trans+ community members.
More information about Trans+ visibility events, initiatives, resources and supports is included below.
Kevin Hall, PhD
President and Vice-Chancellor
---
Events
Moving Trans History Forward conference
March 30 – April 2
Join community activists, academics, artists and allies from around the world for discussions on the past, present and future of Trans+ people—locally, nationally and globally. Presented by UVic's Chair in Transgender Studies, this conference is not just for scholars. Many events are also open to the public by donation. The conference features keynote addresses, film screenings, intergenerational panel discussions, Trans+ art making and concurrent sessions.
Learn more and register to attend online.
Framing Agnes
March 31
5 p.m.
Cinecenta
The discovery of never-before-seen case files from a 1950s gender clinic is the launching pad from which award-winning filmmaker and UVic Gender Studies Assistant Professor Chase Joynt and a cast of trans actors turn a mid-century talk show inside out. They confront the legacy of a young trans woman forced to choose between honesty and access to the gender-affirming care she needs.
No online passes
Free QTBIPOC Community Acupuncture
March 31
1 - 3 p.m.
Student Wellness Centre, Multi-purpose room
Do you self-identify as QTBIPOC and are interested in trying community acupuncture? Tania Farghali from Sustainable You Acupuncture will be providing acupuncture sessions for QTBIPOC students. Email OSLwellbeing@uvic.ca to book. More information 
2SLGBTQIA+ Yoga and Allies
April 4
1:30 - 2:20 p.m.
Multifaith Centre, Celebration Hall
This is a free drop-in program. Classes include yoga flows oriented towards relaxation and body awareness, as well as meditation, breathing techniques and short talks about the history of yoga. More information 
Kil KaahlGalangdal – "Hear Someone's Voice Before You See Them": Anti-Oppression Key Principles, Knowledges and Equity-Focused, Action-Based Frameworks
April 17
9 - 11:30 a.m.
Online on Zoom
At this workshop, part of UVic's Anti-oppression Education Program, explore in depth the intersectional societal and systemic attitudes and behaviours that perpetuate oppression.
The session leader, Yahlnaaw, identifies as a Skidegate Haida, queer, transgender woman, which often feels like limbs stretched into many intersecting worlds. Yahlnaaw aims to bridge these epistemologies (ways of knowing), ontologies (ways of being) and axiology (values) into her work to set the stage for the rest of our living and learning journeys.
---
Programs and courses
Trans issues
Interested in studying trans issues? This summer, the Department of Gender Studies is offering GNDR 219: Introduction to Trans Studies and Activism. Taught by Alyx MacAdams, the course will offer an overview of key topics in trans studies, including the construction of trans identities and resistance to anti-trans rhetoric. Learn more about it through the Gender Studies website. 
---
Initiatives
Scholarships
Scholarships are available for UVic Trans+ undergraduate students ($500), master's students ($1,000) and PhD students ($5,000). UVic graduate students of any gender who are pursuing Trans+ related research in any field may also apply. Applications for undergraduate scholarships open April 1. 
All-gender washrooms
UVic has recently launched an all-gender washroom page with a map of the locations of all-gender washrooms on campus. The page also includes the project plan and timelines for adding more all-gender washrooms on campus. Find an all-gender washroom.
Expanded gender declaration options
In fall 2022, UVic expanded available gender declaration options on Banner, our primary system of record. Gender questions with female/male/not available response options have been replaced with two expanded gender questions around gender identity (man/non-binary/woman/prefer not to answer) and gender expression (cisgender/transgender/prefer not to answer). If you haven't already, please update your information.
Equity Action Plan
The Equity Action Plan (EAP) provides UVic with a set of goals and specific actions to advance equity, diversity, inclusion and conditions for belonging.
Review the reflection and action guides to learn what each of us can do to make the campus more equitable and inclusive. Share with the community what you are already doing to make the campus a better place for Trans+ people using our Community Actions page. 
The Better Data Project
The Better Data Project aims to address barriers to equity by collecting disaggregated data on the make-up of the people at UVic, using a comprehensive self-identification questionnaire for both employees and students.
The project aims to address gaps in how UVic recognizes diverse groups and to increase the ability to identify and analyze intersectional identities on campus. Collecting this data will help UVic develop and evaluate new and existing equity initiatives. The new questionnaire is expected to launch later this fall. Learn more through UVic's employment equity page.
---
Research and publications
UVic Libraries resources
We invite the campus community and general public to learn more about Trans allyship and the history of Trans rights and visibility through Trans-specific resources found in the 2SLGBTQIA+ section of our anti-racism and anti-oppression LibGuide; our digitized collections of the transmasculine and transfeminine historical newsletters FTM and Transvestia; and the recent Trans Activism Oral History Project of the LGBTQ History Digital Collaboratory.
The Transgender Archives at the University of Victoria is committed to the preservation of the history of pioneering activists, community leaders and researchers who have contributed to the betterment of Trans+ people.
Our collections comprise the largest Trans+ archives in the world and are accessible to everyone, free of charge.
---
Resources and supports
Learn more about gender diversity inclusion at UVic, including information about UVic services and external services for trans, Two-Spirit and non-binary students and employees, as well as how to be an ally and how to be gender inclusive in the classroom.
If you are aware of any incidents of problematic posters or materials on campus, report them immediately to Campus Security at 250-721-7599.
If you experience discriminatory harm yourself, or witness someone else facing discrimination on our campus, contact the Equity and Human Rights Office at

 

eqhr01@uvic.ca.
The Student Wellness Centre offers transgender and gender-diverse care to students. It includes gender-affirming medical care, referrals to specialists, and inclusive sexual care.

 

Complete an intake form.
Visit the

 

UVic Chair in Transgender Studies website

 

to learn more about initiatives underway to drive social change and improve the well-being of Trans+ people.
Trans Lifeline: Canada-wide 24/7; 1-877-330-6366
---
Related stories
Photos
In this story
Keywords: administrative, student life, diversity, gender
People: Kevin Hall