Wellness Week 2021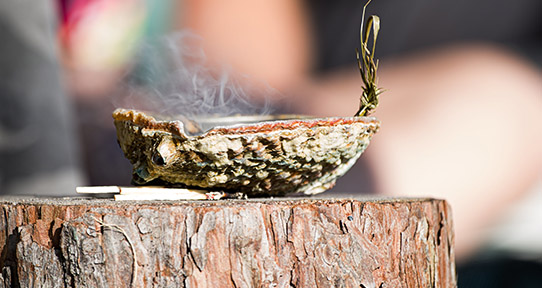 Photo credit: Smudge Bowl by djking is licensed under CC BY-NC-SA 2.0 
Indigenous Approaches to Holistic Wellness
This conversation offers students and the campus community an opportunity to learn from a team of compassionate, caring and skilled leaders in the field of Indigenous wellness. Best practices and insights will be shared, learned through the extensive work with Residential School Survivors before, during and after the Truth and Reconciliation Commission's ground-breaking national healing work. Joining the discussion will be Elder Yvonne Rigsby Jones, Brenda Reynolds (mental health consultant and trainer), and Survivor Elder Dr. Barney Williams. Associate University Librarian – Reconciliation Ry Moran will moderate this conversation.
Online library wellness resources (print, music, films)
Support Connect - SupportConnect is a free, confidential mental health support service for UVic students. Get connected with qualified counsellors, consultants, and life coaches anytime, anywhere.
Indian Residential School Crisis Line - Those affected by the Residential School system can seek support at the IRS Crisis Line, a national, 24-hour toll-free support services operated by trained crisis counselors. Phone: 1-866-925-4419
---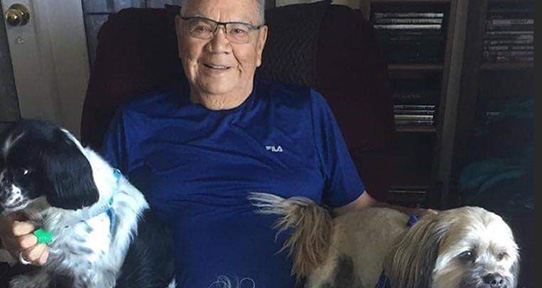 Elder Barney Williams Jr., Honorary Doctor of Laws (LLD)

Barney Williams Jr. is Nuu-chah-nulth and a member of the Tla-o-qui-aht First Nation. A registered clinical counselor and a survivor of the residential school system, he was an invaluable contributor to the work of the Truth and Reconciliation Commission of Canada.
From 2008 to 2015, he served as a member of the commission's Indian residential school survivor committee, providing cultural and spiritual advice.
When he was five, Williams was removed from his home and taken to the Christie Residential School in Tofino. Like many of the 150,000 children placed in residential schools, he was punished for speaking his own language and was severely abused. He suffered post-traumatic stress, turned to alcohol and attempted suicide. But in 1966, and still in his early 20s, he began his recovery and has been sober ever since.
As a registered clinical counsellor, Williams has provided training, healing and workshops for individuals and communities in mental health, crisis intervention and addictions.
Williams served for 60 years as the traditional keeper of the beach for the Tla-o-qui-aht First Nation. He's also an Elder-in-Residence at UVic and provides advice on the university's role in reconciliation.

---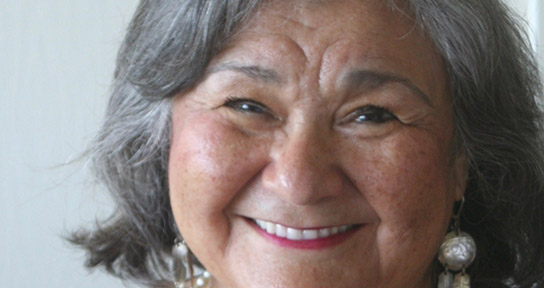 Elder Yvonne Rigsby Jones
Yvonne Rigsby Jones dedicated 29 years of her professional life to leading Tsow-Tun Le Lum Treatment Center, retiring in June 2015. She has continued to be active in her work; currently as an Ambassador for Reconciliation Canada; and facilitating healing workshops on a contract basis.  She is also a member of the Governing Council for the MSW Indigenous Trauma and Resiliency Program, University of Toronto.
Working with a Pro-Active Board of Directors at Tsow-Tun Le Lum, leading edge treatment practises were developed.  Pioneering healing of Residential School Trauma Healing for example.  She combined sound management with a caring and compassionate engagement with people as individuals, and the organization when she retired was largely a reflection of her character and commitment. Over her career she participated on many Regional and National Committees which enriched her life but also her work.
Yvonne understands traditional practices and ceremony are the way home for many of our wounded people. She has listened, encouraged, challenged and lead. She believes in compassion because compassion works.
Yvonne is Snuneymuxw First Nation, Coast Salish.  A sister, wife, mother, grandmother, and friend.
---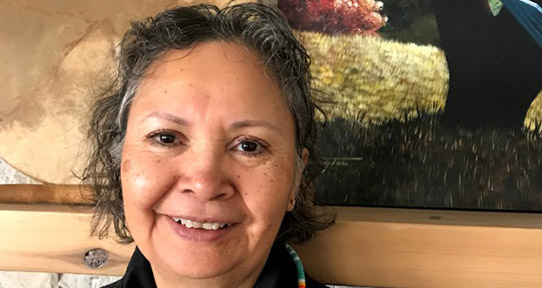 Brenda Reynolds, BISW, RSW, Master of Arts Counseling Psychology, CIYT 200
Brenda Reynolds is Saulteaux and grew up on Fishing Lake First Nation, Saskatchewan. In high school, Brenda was one of 100 students from across Canada invited to attend the Forum for Young Canadians, a youth education program encouraging the understanding of the role and function of the national government while engaging with national leaders on Parliament Hill.
After completing her Bachelor of Indian Social Work, she worked at Gordon's Indian Residential School providing counseling services and educating students about abuse. Near the end of the school year, June 1988, 17 girls disclosed that they were being sexually abused by a staff member. These disclosures led to the first litigated case of sexual abuse involving an Indian Residential School staff member in Saskatchewan and Canada.
Brenda's early career as a child welfare worker in Aboriginal and Non-Aboriginal communities lent itself to her progression as an educator on the history and impacts of Indian Residential Schools. Her experience further propelled her into the development, facilitation and training of trauma-informed health care professionals within Health Canada and other federal governments, First Nations, Tribal Councils, Alberta Health Services, non-government agencies, and Saskatchewan Health Region.
During her Masters in Counselling Psychology, Brenda focused her research on the intergenerational trauma suffered by family members of former Indian residential school students. Her dissertation presented a man's journey from substance abuse as a coping mechanism to becoming full of substance and empowerment during his process of addressing the impacts of Indian Residential Schools. She further expanded her counselling practice with children by studying and incorporating play therapy.
Well-known for her development of the Health Support program under the Indian Residential Settlement Agreement and the Truth and Reconciliation Commission, Brenda continues to share her experience through numerous speaking engagements and as an expert witness, namely with the Supreme Court of Canada case: Fontaine v. Canada regarding the National Centre for Truth and Reconciliation's appeal on Independent Assessment Process' record destruction.
In 1992, Brenda was recognized for her commitment to children by the Alberta Foster Parent Association receiving the Social Worker of the Year award. More recently, Brenda's contribution to the advancement of health education - specifically on the history and health impacts of Indian Residential Schools and Indian Hospitals – is the recipient for the 2019 Alberta Medical Association Medal of Honor which recognizes a non-physician who has made an outstanding personal contribution to the people of Alberta.
In addition to her professional contributions, Brenda in an avid distance runner having completed 24 marathons including the Boston Marathon and a Certified Indigenous Yoga Teacher.
Full list of Wellness Week events (January 18-22, 2021)