LLM program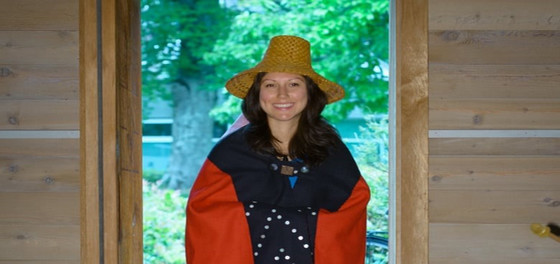 Please refer to the UVic academic calendar for the rules regarding your degree. You are responsible for meeting the requirements of the program.
Our graduate program coordinator can answer most administrative questions or direct you to the correct resources.
Helpful tips for your graduate studies program.
Program length
The LLM requires a minimum of 12 months (three terms) of enrollment. Most students complete the program within 16 months to two years. Five years is the maximum period.
Full-time and residency requirements
The first 12 months (three terms) of the LLM program must be completed full-time, on-campus, in Victoria. Our aim is to build a cohesive community and support the development of your thesis, which requires full-time attendance.
Arrival
You must arrive for the opening assembly for Faculty of Law. During your first week you will attend the law graduate orientation, meet with your supervisor and the graduate program director to discuss your program, and attend the first sessions of your fall term courses.
There are also campus-wide orientation sessions for graduate students and international students that are scheduled prior to the first day of fall term.
Supervisors
You will have two supervisory committee members, one from law and one from another discipline.  Law and Society LLM supervisory committees can follow one of two structures: co-supervisory or supervisor/member. The level of responsibility and participation for each role within these structures is outlined in the Graduate Program Handbook.
Your law supervisor plays the principle role on issues of form and administration. All supervisory committee members have input into the development of your thesis.
Your law supervisor is usually chosen during the application process, but no later than the end of September. Your non-law co-supervisor or outside member is chosen in consultation with your law supervisor. It is your responsibility to contact potential committee members.
It is important to have these roles determined and responsibilities established early
in a student's program to avoid confusion by all parties, and submit the supervisory committee structure form.  You should establish and maintain regular contact with both committee members.  
Course requirements
LAW 501: Graduate Seminar in Law and Society (1.5 units)
LAW 502: Graduate Seminar in Applied Legal Methodology (1.5 units)
One non-law graduate-level seminar (1.5 units)
One additional course (1.5 units) - may be an upper-year law undergraduate course, a law graduate course, or a graduate-level course in another discipline.
LAW 599: LLM Thesis (9.0 units)
Courses must be discussed with your supervisory committee and approved by the graduate program director.
Please note: You are not permitted to register for a course that is the same or substantively similar to a course that you have already taken for undergraduate credit, either here or at another university.
You should complete all courses by the end of your second term. After your first two terms, you are responsible for completing your ongoing registration into LAW 599.
Marking standards
Please review and become familiar with marking standards at the graduate level. COM and CIC grades do not apply to the law graduate program.
Academic integrity
You must avoid any form of academic dishonesty. See UVic's policy on academic integrity.
Program milestones
Review the LLM thesis milestones or the LLM non-thesis option milestones.
Annual progress review
Each year you will be subject to a progress review. This review will take stock of your progress and identify any problems that may be impeding the development of your work. The graduate assistant will email the form to you and two of your supervisory committee members for completion during the fall term.
Graduation
Convocation ceremonies are held in November and June. Although attendance is not mandatory, we encourage you to attend if possible.
There is sometimes a delay between when you complete your program requirements and the next convocation ceremony. If that happens, we can issue letters confirming that you have completed the requirements.