Admissions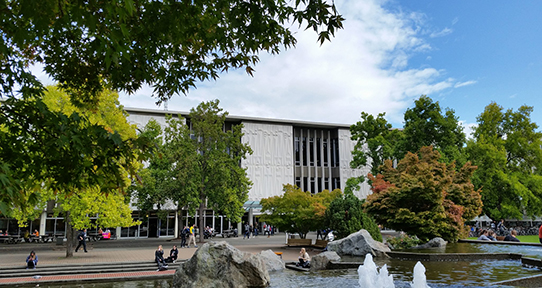 September is the only entry point for the one-year Master of Engineering in Industrial Ecology.
Typically, applicants hold an undergraduate degree in engineering. However, students with backgrounds in science, geography, environmental studies, business or economics may also be eligible.
The minimum requirement for admission to the MEng program is a B+ average – or a grade point average of 6.0 on the University of Victoria scale of 9.0 – during the last two years of the student's university work.
Applicants whose first language is not English must meet the English Competency Requirement as specified by UVic's Faculty of Graduate Studies.
Currently, the minimum acceptable TOEFL (Test of English as a Foreign Language) score for the program is 575 on the paper-based test or 90 on the Internet-based test. The minimum score for each section is Writing: 20; Speaking: 20; Reading: 20; Listening: 20. The minimum acceptable IELTS (International English Language Testing System) score is 6.5.
Even with passing TOEFL/IELTS scores, students may be required to take English-language courses in addition to their other course work.
Note: Admission to UVic's Master of Engineering in Industrial Ecology is competitive and space is limited.
Apply to the Master of Engineering in Industrial Ecology
The application deadlines are January 15 for international students; and May 1 for domestic students.
For information on international student visas, please see:
Immigration, Refugees and Citizenship Canada or
UVic International Student Services
Fees
The total fee for the one-year MEng in Industrial Ecology program is approximately $19,000 (Cdn) for domestic students and approximately $26,000 (Cdn) for international students. (Subject to change.)
For the most up-to-date fees, please consult the UVic tuition schedule.