In Memoriam
Monika Langer
Monika had a long and successful career, including teaching at Yale and University of Alberta before joining University of Victoria in 1982. She retired as Associate Professor Emerita in 2010. In addition to teaching and writing while at University of Victoria, she was actively involved in matters dealing with women's liberation, equality of opportunity, and was involved in drafting the first equity policy for the University.  She was a prolific writer who also published a number of articles in books and philosophy publications globally.
Monika enjoyed living in Victoria, especially the Cook Street Village area, where she spent more than half of her life. She enjoyed travel, especially in Europe. She had a lifelong interest in music, including playing piano and flute, enjoying classical music, and the French chanteuse, Edith Piaf.
Jeffrey Foss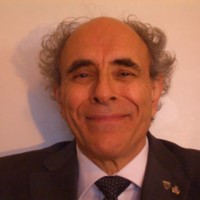 The Philosophy Department is very sad to report the passing of our colleague Professor Jeffrey Foss (May 7, 1948 – March 26, 2022) after a recent diagnosis of cancer. Jeff, who joined the Department as an Assistant Professor in 1984 and retired in 2014, was a much-loved member of the University community. He contributed a great deal to the Philosophy Department as a skilled researcher, wonderful teacher, dedicated administrator, and all-round excellent colleague. Jeff's areas of expertise were in philosophy of mind and philosophy of science but he also had interests in environmental politics. He is the author of the books Science and the Riddle of Consciousness: A Solution (2000) and Beyond Environmentalism: A Philosophy of Nature (2009) and many articles and chapters. He served as Chair of Philosophy from 1991-1994 and as Acting Chair on two occasions (2005-6 and 2011-12). Jeff was also an enthusiastic musician and prolific songwriter. Many of his songs referenced philosophical themes in a clever and playful fashion that seemed to epitomize his both his serious engagement with philosophy and his quirky but infectious sense of humour. At Department social events, he would lead us in song and good cheer.
Alan Drengson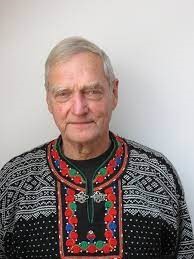 Professor Alan Drengson, one of the earliest members of the University of Victoria's Philosophy Department, passed away on March 6, 2022. Alan joined the Philosophy Department in 1968 and after his official retirement in the late 1990s remained very active as an emeritus professor. Alan played an important role in shaping the intellectual environment at the University of Victoria. He was a founder of the Environmental Studies Program at UVIC and the non-profit Ecoforestry Institute. His deep dedication to environmental philosophy and research was appreciated by colleagues, students, and the general public. It inspired him to start two journals:  The Trumpeter: Journal of Ecosophy and The Ecoforestry Journal and it animated environmental activism and his close engagement with students as a teacher and advisor for nearly 50 years. Alan is survived by his wife, Victoria Stevens, his 3 daughters, Alice (Mike), Jane (John) and Anna, his grandson, Finnegan and his niece, Michelle Drengson. A memorial will be held at Goward House on May 14, 2022 at 3:30 pm. In lieu of flowers, please send donations to the Ecoforestry Institute Society or Habitat Acquisition Trust.