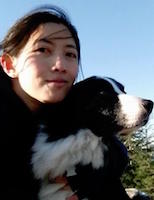 Position
Associate Professor; Graduate Advisor
Philosophy
Contact
Office: CLE B307 | Office hours (Zoom): T, Th 9:30-10:20am
Area of expertise
Feminist philosophy, logic, philosophy of mathematics, history of mathematics and logic (esp. 19th and 20th century)
History: BA Hons. (UBC), PhD (Stanford)
Dr. Yap is an Associate Professor, and joined this department in 2006.
Interests: Feminist philosophy, logic, philosophy of mathematics, history of mathematics and logic (esp. 19th and 20th century)
Publications: She has published articles in Hypatia, Feminist Philosophy Quarterly, Argumentation, Synthese, Erkenntnis, and Studies in History and Philosophy of Science. For a detailed list of Dr. Yap's recent publications, see our "What We're Writing" page.