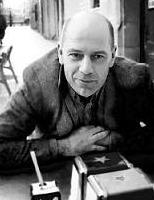 Position
Professor; Department Chair
Philosophy
Contact
Office: CLE B328 | Mondays 1:30-3:30pm
Area of expertise
Contemporary political philosophy, ethics, philosophy of law
History: BA (Queens), MA (Dalhousie), PhD (Cornell)
Colin joined the department in 1998 and has previously taught at the University of British Columbia and Simon Fraser University. He has also been a visiting fellow to the Centre for Law and Society at the University of Edinburgh. In 2002 he was given a joint appointment between the Department of Philosophy and the Faculty of Law.
Interests: contemporary political philosophy, ethics, and philosophy of law.
Publications: author of Liberalism, Justice, and Markets: A Critique of Liberal Equality (OUP 1998)); co-editor with David Archard of The Moral & Political Status of Children: New Essays (OUP 2002). His articles have appeared in Politics and Society, The Canadian Journal of Philosophy, The Canadian Journal for Law and Jurisprudence, Law and Philosophy, and Dialogue. For a detailed list of Dr. Macleod's recent publications, see our "What We're Writing" page.