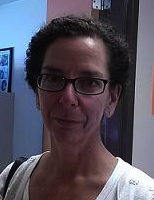 Position
Assistant Teaching Professor
Philosophy
Contact
Office: CLE B326
History: B.A. (Georgetown, summa cum laude), M.A. (Boston College), Ph.D. (Stony Brook).
Assistant Teaching Professor. Joined this department in 2011. Dr. Belmonte has also taught at Stony Brook University, Hampshire College and Mt. Holyoke College.
Interests: History of Philosophy, Philosophy and Literature, 19th & 20th Century Continental Philosophy, Philosophy and Film.
Publications: Dr. Belmonte has published in Philosophy & Social Criticism, Praxis International, and The New Art Examiner. Recent short essays in The Hampshire Gazette and The Amherst Bulletin. She has also translated various articles and a book, Rationalities/Historicities, by Dominique Janicaud.