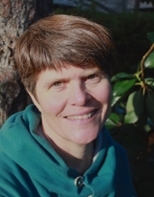 Position
Associate Professor
Linguistics
Contact
Office: Clearihue D359
Area of expertise
Phonetics, language revitalization
Sonya Bird received her BA Honours in Linguistics from the University of British Columbia (1993-1996), and then completed her MA and PhD at the University of Arizona (1997-2002). Her dissertation focused on the phonetics and phonology of intervocalic consonants in the Lheidli dialect of Dakelh (Carrier), a Dene language spoken in British Columbia. After finishing her PhD, she returned to UBC as a SSHRC post-doctoral fellow to study the phonetic properties of glottalised resonants in St'át'imcets (Lillooet), an Interior Salish language also spoken in British Columbia. She has been at UVic since 2004, and is currently an Associate Professor in Linguistics and Director of the Speech Research Lab (SRL).
Her research focuses on pronunciation in the context of Indigenous language revitalization. She is particularly interested in the more challenging aspects of pronunciation (for example pronouncing long sequences of consonants), and in what strategies different speakers use to handle these challenges. Her hope is - a) to contribute to our understanding of how pronunciation strategies vary across speakers and languages, and b) to develop tools and tips to help learners of Indigenous languages achieve oral proficiency. Most of her recent work has been with first and second language speakers of SENĆOŦEN and Hul'q'umi'num' (Central Salish), but she has also worked on pronunciation in other Salish languages and – less recently – Dene languages.

To learn more about her research and the goings on of the Speech Research Lab, please visit the SRL website: https://onlineacademiccommunity.uvic.ca/speechresearchlab/
Sonya Bird's Faces of UVic Research video
Selected Publications
Bird, S. (2011) The nature of laryngealization in St'at'imcets laryngealized resonants. International Journal of American Linguistics 77(2): 159-184.
Bird, S. & J. Leonard (2009). The universality of articulatory conflict-resolution. Evidence from Salish languages. Northwest Journal of Linguistics 3(2): 159-184.
Bird, S., M. Caldecott, F. Campbell, B. Gick & P. Shaw (2008). Oral-laryngeal timing in glottalized resonant. Journal of Phonetics 36: 492 -507.

Bird, S. (2008). An Exemplar Dynamic approach to language shift. Canadian Journal of Linguistics 53 (2/3): 1001-1012.

Bird, S. and B. Gick (2005). Field methods in phonetics. In K. Brown (ed), Encyclopedia of Language and Linguistics, 2nd edition, Oxford: Elsevier, 1-5.

Gick, B., S. Bird and I. Wilson (2005). Techniques for field application of lingual ultrasound imaging.  Journal of Clinical Linguistics and Phonetics 19(6-7): 503-514.

Bird, S. (2004) Lheidli intervocalic consonants: Phonetic and morphological effects.  Journal of the International Phonetic Association 34(1): 69-91.

Bird, S., M. Hammond, M. Amarillas, M. Jeffcoat, H. Harley, M. Miyashita, L. Moll, M.A. Willie and O. Zepeda (2003). Web-based dictionaries for languages of the southwest US. 
Literary and Linguistic Computing 17(4): 427-438.
Dissertation
Bird, S. 2002. The phonetics and phonology of Lheidli intervocalic consonants. Doctoral dissertation, University of Arizona, Tucson AZ.