Graduate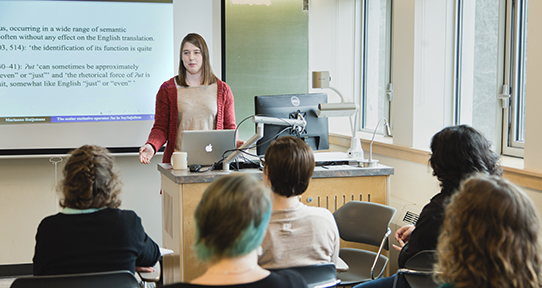 We bring together students and faculty members across three distinct but overlapping areas of specialization: linguistic theory, applied linguistics and Indigenous language revitalization.
Our faculty and graduate students undertake research on a wide variety of topics—from the needs of minority language communities and the social aspects of language variation, to language acquisition and linguistic theory.
The UVic Department of Linguistics is a leader in Indigenous language study and revitalization, working closely with local communities and with the Faculty of Education.
We offer the following graduate programs and specializations: