A Warm Welcome to Our Newest Faculty Member, Dr. Adebisi Alade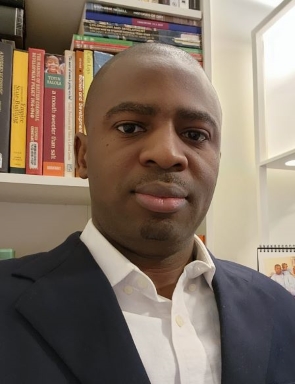 Adebisi Alade joins the UVic History Department from McMaster University in Hamilton, where he received a PhD in History in 2022. Alade specializes in the health and environmental history of colonial and postcolonial Africa, particularly Anglophone Africa.  His research explores how Africans responded to and remade colonial public health programs that were originally intended to control their bodies and environments.  He will be teaching courses this year on Africa since 1800, Africa in the World, and Disease, Medicine, and Health in the Colonial World. 
Dr. Alade is originally from Nigeria, where he earned his BA at Adekunle Ajasin University.  He then earned a Graduate Diploma at the United Nations University Institute for Water, Environment and Health, before entering the PhD program at McMaster.  His research on the intersection of science, medicine, and empire in colonial Africa has exciting potential connections to other work in the History Department and elsewhere in the university.  We are thrilled to welcome him to UVic!