September 24-29: A week of Events Marking the End of WWI:
(directed by Georg Pabst) - Hosted by Dr. Matt Pollard, Department of Germanic and Slavic Studies
Tuesday September 25 at 7:00 pm
Cinecenta Theatre
A landmark depiction of trench warfare for four infantrymen in the closing months of World War I, the film was later censored by Nazi authorities because of its pacifist message.
Wednesday September 26, 2pm
Oak Bay Library,  Kiwanis Room
John Azar is chair of the Western Front Association – Pacific Coast Branch, an organization dedicated to the history of the First World War.
Soldiers from Oak Bay mobilized, went overseas and served through the hardships of the First World War. Many, but not all, came home. John Azar will profile some soldiers from Oak Bay, describe the final months of the war, the journey home, demobilization and the return to civilian life.   
University Community Lecture: "Atrocity on Film: Genocide and Humanitarian Crisis in the Middle East at the Dawn of New Media"
Thursday, September 27, 1:30-2:20 pm
Clearihue Building A127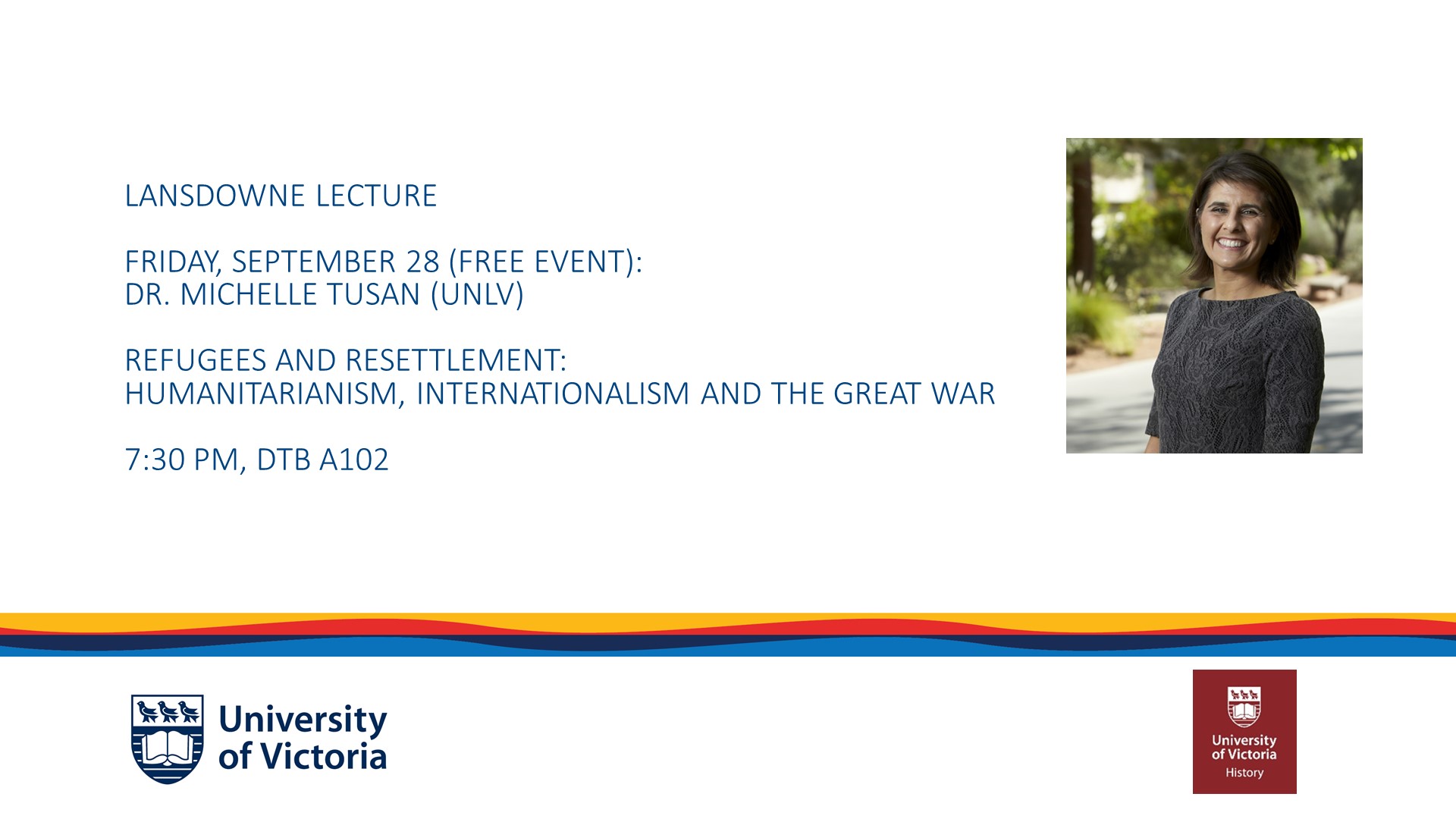 Friday, September 28, 7:30 pm,
David Turpin Building, Room A102
Dr. Tusan is a professor of history at the University of Nevada, Las Vegas. She is the author of The British Empire and the Armenian Genocide: Humanitarianism and Imperial Politics from Gladstone to Churchill (2017); Smyrna's Ashes: Humanitarianism, Genocide and the Birth of the Middle East (2012); and Women Making News: Gender and Journalism in Modern Britain (2005).
For more information visit the Memorial Avenue Committee's website.
Saturday, September 29, 11 am. 
Shelbourne Street at San Juan.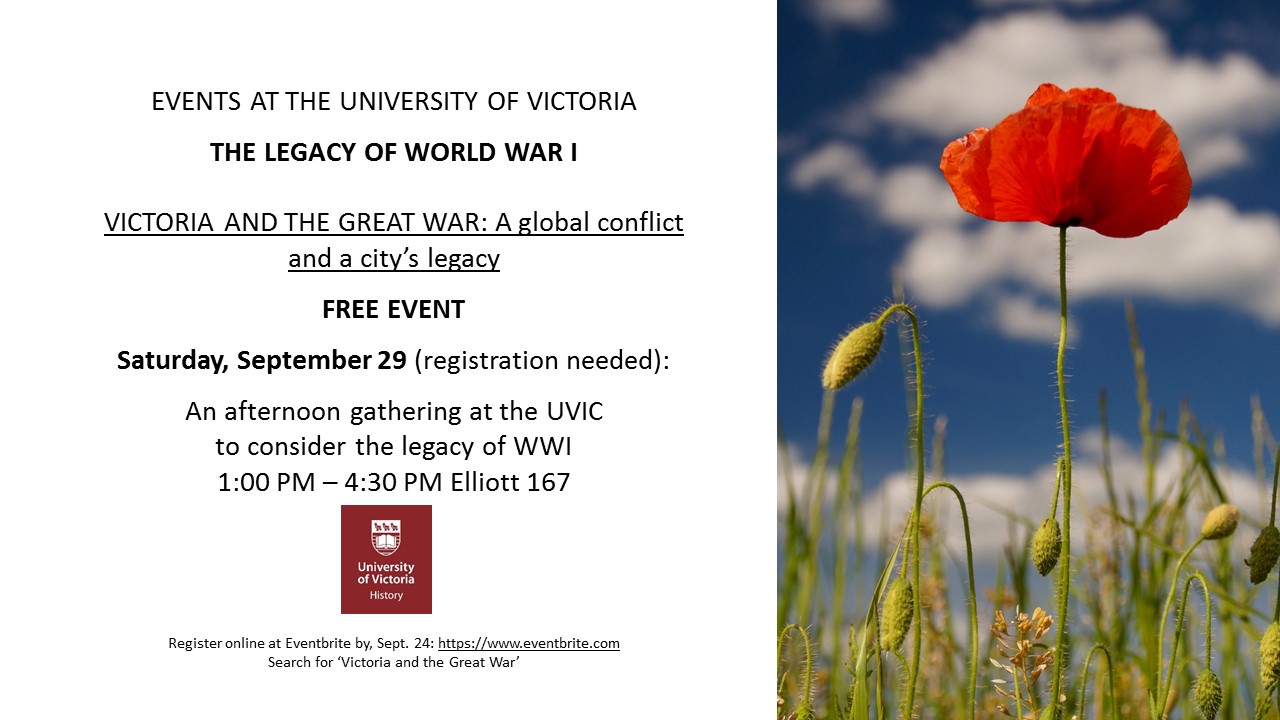 An afternoon gathering at the University of Victoria to consider the legacy of World War I       
1:00 pm – 4:30 pm                                         
Elliott Building Room 167                             
Free event                                                                      
Join faculty from the UVic Department of History to reflect on World War I as a global watershed that also shaped Victoria and Vancouver Island. Topics will include wartime propaganda; technological developments inspired by the conflict; and the role of European colonies in the conflict. A session will also discuss Victoria's World War I history, local commemorations and exhibits.
Space is limited—register online at Eventbrite by Monday, September 24:
https://www.eventbrite.com – search for 'Victoria and the Great War'