Summer 2020 ONLINE Courses
This summer we will offer two courses. Both of them will be online and registration has already started.
The vampire course will be offered by Peter Gölz from May 11 to June 3. 
Please take a look at Peter's video about the course outline and course structure.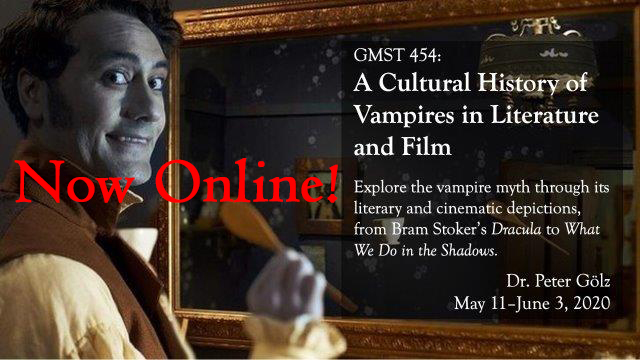 Matt Pollard will offer his popular course on Leni Riefenstahl from May 11 - June 29 both as an undergraduate (GMST 450) and graduate course (GMST 551).