Rebecca Gagan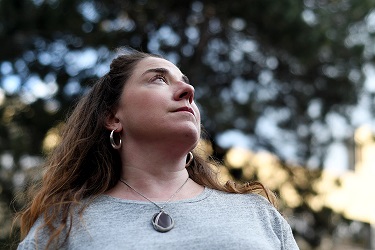 Position
Assistant Teaching Professor
English
Credentials
Contact
Office: CLE D227
Since 2004, I have been teaching in the Department of English at UVic, where I have the privilege of primarily teaching first-year classes in literature and academic writing. I regularly teach English 135 (Academic Reading and Writing), 146 (The Literature of Our Era), and 147 (Great Moments in English Literature). In 2014, I was honoured with the University of Victoria's Gilian Sherwin Alumni Award for Excellence in Teaching.
I research in the fields of Pedagogy and Romanticism (and sometimes both at once). In 2015, I received a Scholarship of Teaching and Learning Grant from UVic's Learning and Teaching Support and Innovation (LTSI) to undertake a study in my first-year writing classes that sought to understand if and how students could learn to be more resilient through short in-class writing interventions. This study led to the creation of a Faculty of Humanities web and video initiative called "UVic Bounce." This initiative seeks to normalize crisis (and even failure) as part of the undergraduate experience by sharing stories of resilience from professors, alumni, students, and other members of the UVic community. UVic Bounce will launch in March 2019.
I also teach and research in the field of community-engaged learning. In January 2019, I piloted "HUMA 495: The Humanities in Action," the Faculty of Humanities' first-ever general course in community-engaged learning. In 2018, I received a Community-Engaged Learning Grant from UVic's LTSI to develop and teach this course for the Faculty of Humanities.
My other research interests lie in Romanticism and education, with a particular focus on education as crisis in the works of German and British Romantic writers, including those of Friedrich Schelling, Immanuel Kant, Mary Shelley, and William Wordsworth. My essay "Bildung is Crisis: The Hospitality of Negation in Friedrich Schelling's Clara (1810)" is forthcoming in European Romantic Review (2019).
Courses:
Fall 2021
ENGL 147 A01 & A02
ENGL 146 A10
Spring 2022