Dean of Human & Social Development, Tricia Marck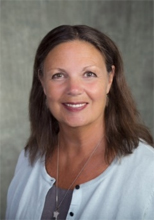 Welcome,
If you are visiting our website, chances are high that you seek education and work which contributes to building a strong and just society. In that case, our faculty may well be your university home.
Our programs prepare students to start or continue building vital careers locally, nationally, and globally across a gamut of human and social services. Whether you are thinking of studies in child and youth care, Indigenous governance, social work, nursing, public health, health information sciences, or public administration, you share a common mission with fellow students, faculty and staff: to strengthen communities for a better world.
Do you expect to gain real world practice during your university experience? Our talented faculty, dedicated staff, and established community partnerships enable us to offer practicums, co-op experiences, or field placements in every program. Do you want to work with a researcher on a subject in your chosen field? You are likely to find more than one research project underway within our faculty that captures your interest. Do you hope to meet fellow students and teachers who challenge you to grow your knowledge, abilities, and capacities as a human being? We guarantee it can happen.
Whether your chosen program is on or off campus, our seasoned faculty use a host of learning technologies and teaching approaches to provide the learning experiences you need to succeed. For all of our students, advice and resources for academic, personal and career success are available. If you are an Indigenous student, you also will find an Indigenous Student Support Center that welcomes and supports you on the learning path you choose to walk.
As you explore our web pages and wonder if there is a place for you, don't hesitate to contact a student advisor or school. We look forward to learning about your aspirations, welcoming you to our faculty, and supporting you to prepare for the work and the life you seek to be part of a better world.