Graduate students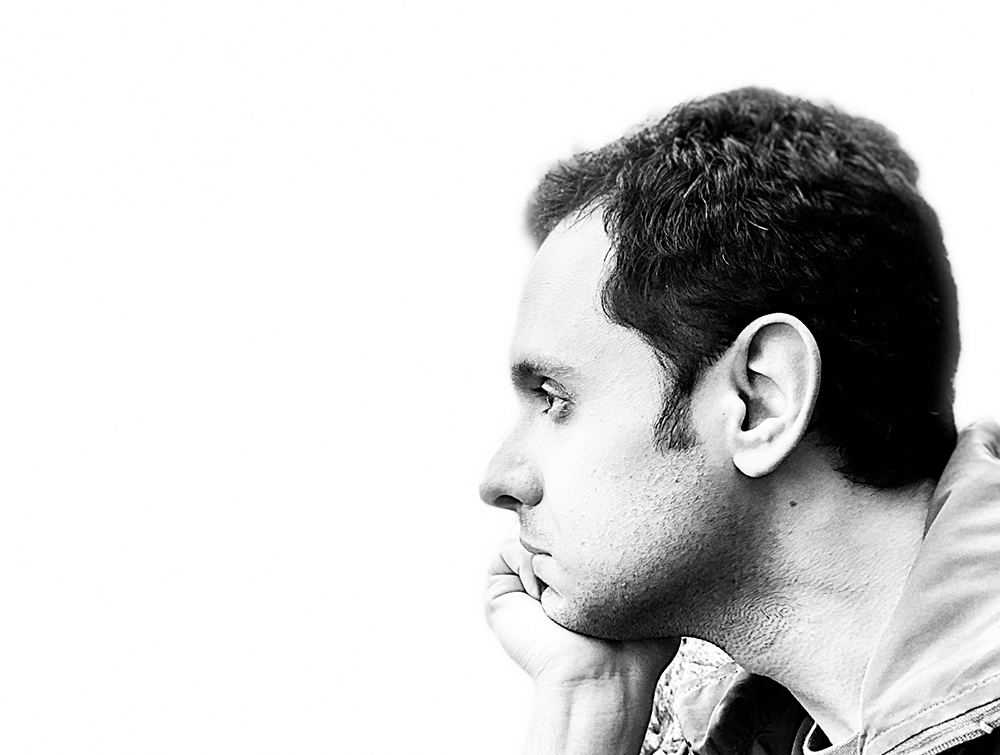 Omid Afarinzad
Sculpture
Omid Afarinzad
is an Iranian visual artist currently residing in Victoria, BC. His work addresses themes of time, coexistence and corporality that reference domestic objects and wildlife. His past works have investigated the non-linear perception of time through reviving elements from the past. Omid's current work aims to juxtapose human and non-human species consciousness by manipulating animal figures, organic elements and human-made structures.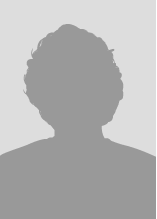 Randy Cooke
Sculpture
Visual Arts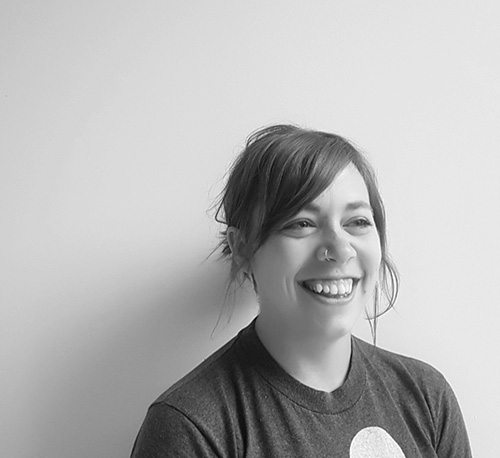 Carly Greene
Sculpture
Carly Greene is a visual artist from Alberta working across sculpture and installation. Her practice lies in the intersection between objects, spaces, memory, and the body, with particular interest in where these connections fray, and the potential for unknowing is revealed. Based in making, she references elements from the built environment and domestic spaces using materials that span from cardboard to metal with sensitivity to properties of ephemerality or permanence.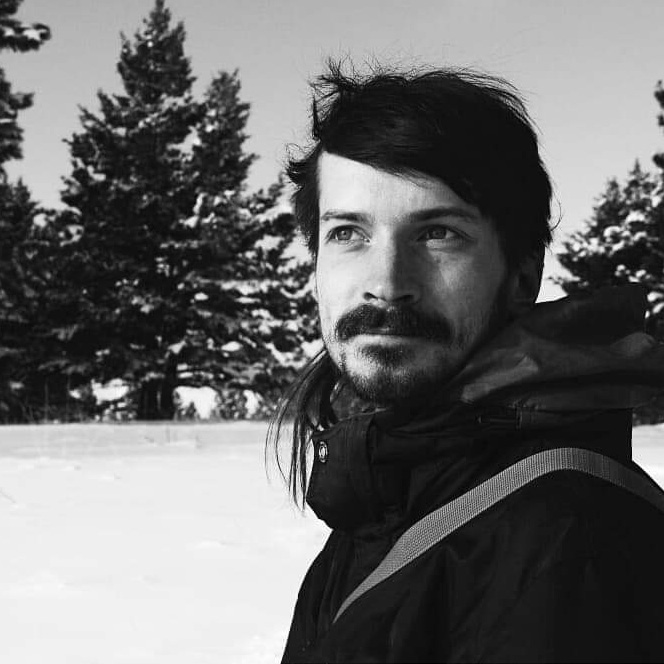 Colton Hash
Multimedia
Colton Hash is a multimedia artist who resides as an uninvited guest on Lekwungen territories of Vancouver Island. Hash's practice is inspired by the wild and anthropogenic landscapes that surround him. He integrates scientific understanding, social concerns and intuitive experience through imaginative creation. Hash develops interactive artworks to engage with public discourse relating to climate change and industrial development.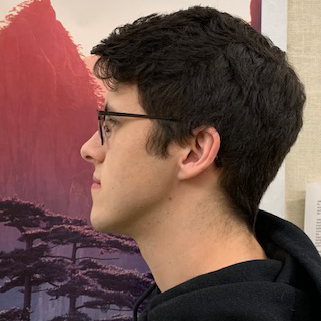 Jordan Hill
Sculpture and Installation
Jordan Hill is a multimedia artist interested in the innate qualities we possess to understand the world as we navigate what is presented to us. He uses digitally constructed architecture to question our relationship with both physical and virtual subjects in a time where the line between both is blurred. His work aims to intervene the normalized spatial and social assumptions we make upon getting introduced to spaces and structures that put our body and mind at odds with one another.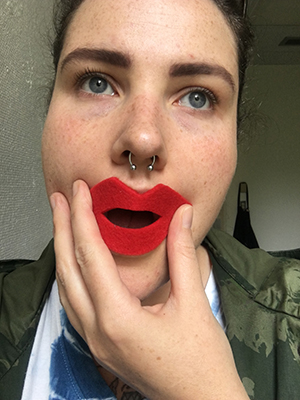 Clare Lannan
Multidisciplinary
Clare Lannan is a Victoria-based artist concerned with arenas of the spectacle,looking at sideshows, entertainment wrestling, and fat as her primary sources of research. A self-proclaimed flesh tourist, Lannan works to reclaim space from oppressive systems for bodies that have been left behind. Working with a variety of mediums, she seeks to fill voids, facilitate new discourse, and forge unknown paths in the collective landscape shared by marginalized people.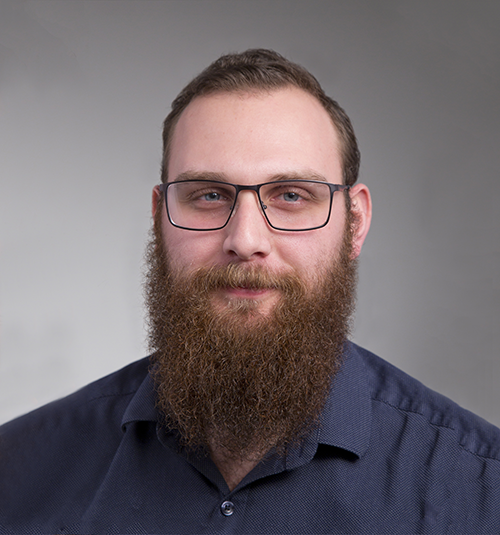 Connor MacKinnon
Sculpture
Connor MacKinnon's artistic practice is one of examinations based in creation. With the aim of
producing observations as tangible things, current work explores the physical and conceptual deconstruction of objects in the form of sculpture. While the artwork is driven conceptually, balance and personal satisfaction are maintained through a making practice which strives to create a sense of harmony between intellectual gratification, experimentation, aesthetic pleasure, and craftsmanship.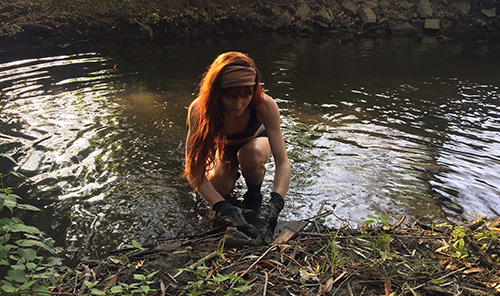 Robyn Miller
Multidisciplinary
Visual Arts
The inanimate and the animate are entangled and interwoven with one another. In light of this understanding, Robyn Jayne Miller explores ways in which indexical traces in materials or specific environments have the capacity to connect with the viewer mimetically. She works in various media and forms including printmaking, sculpture, performance and installation. By paying attention to the connectivity between the nature of materials and our sensory experience, she examines systems of both organic and synthetic design.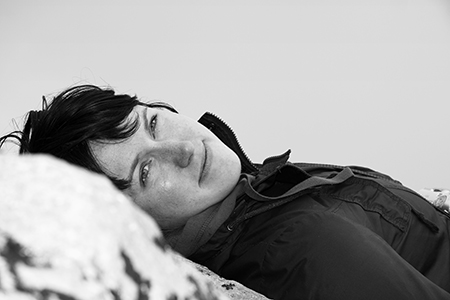 Leanne Olson
Photography
Leanne Olson's art practice persists as a way to understand the deceptive depths of the human mind. She cycles through themes of entropy, uncertainty, and impending decay that are mimetic in land and water bodies entangled in massive change. She morphs an array of documentation into photo installation for glimpses of ecosystems at the brink of revival. Olson has exhibited and given artist talks within Canada and received international media coverage while she was the first Artist in Residence at the Edmonton Waste Management Centre.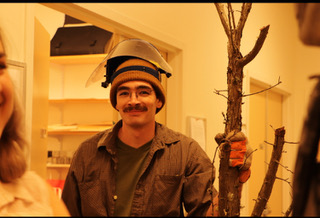 Liam O'Sullivan
Sculpture
Liam O'Sullivan is a Canadian painter working with illusion and psychological phenomenon to promote self-recognition and neurological humility. Personification, mythologizing, parody, image swapping, cognitive biases, and the grotesque are adapted in his work to represent the cultural and psychic momentum that we are all created through and swept unceasingly along by together.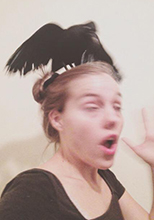 Dani Proteau
Sculpture and installation, photography and video
A collective obsession with screens detaches our contemporary culture from the physical world. In light of this, my work aims to distill and bring forth engaging elements found in everyday objects—light, sound, colour, and movement—to prompt contemplation, wonder, and to interrupt otherwise ossified ways of knowing. 
Through sculpture, installation, photography, and video projection, my current practice seeks to disrupt everyday methods of perceiving and challenge what can be sensed.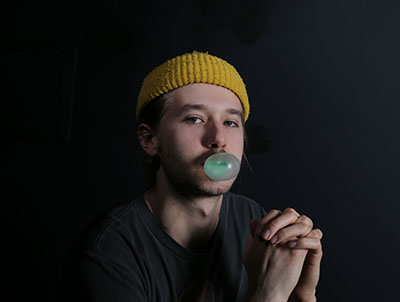 Graham Wiebe
Photography
Graham Wiebe is a visual artist from Winnipeg, Manitoba. Employing the snapshot as material toward a visual memoir, Wiebe's photographs are a record of impulse and engagement. These fragmentary and still documents weave together to highlight the intersection of the urban and suburban landscapes, creating an intimate portrait rooted in time, place and personal experience.