Alumni
We pride ourselves on watching our alumni grow into important members of the cultural community, both nationally and internationally. These are just some of our MFA alumni who are building careers for themselves as they continue to create, achieve and break new ground in contemporary art.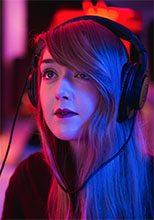 Kaitlyn Dunsmore
Experiential and installation
Kaitlyn Dunsmore exposes the symbiotic relationship of dualities. This manifests itself through experiential installations investigating the reoccurring parallels between the mind and the body, organic and calculated realities, and the physical and the digital. Her work challenges the role of perception, social construction and schools of thought which provide order within a world of continuous flux.
MFA - 2019 Angus Ferguson
MFA Candidate
Visual Arts
MFA - 2019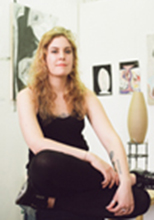 Claire Scherzinger
Painting
Depicting the uncanny through painting is how I have resisted systems of power and considered better ways to live within western civilization. Painting, in particular, has been my best tool to show this process since it has evolved continuously over the course of human history to challenge conceptions of reality while new information about the universe is discovered. My work shows ecosystems of flora and fauna on imagined exoplanets. This concept of otherness is how I begin to consider acts of colonization, appropriation and environmental disaster within the present day.
MFA - 2019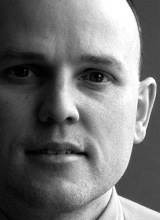 Shawn Shepherd
Painting, sculpture and video
Shawn Shepherd's current studio work involves painting, sculpture, and video. The informative nature of found objects, colour, surface, form, and the textual, are all elements that he considers. The tradition of
painting, the art market, the social construct of value, rapid prototyping, and the aesthetics of human environments, inform his recent work.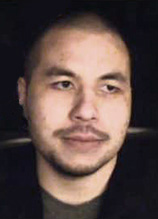 Evan Locke
Architectural technician
Given his architectural background, Evan works to turn the expressive nature of abstract painting into a pragmatic and explicable one. His paintings promote a conscious awareness of architectural space and the viewer's presence within it, emphasizing physical interaction and bodily association over the aesthetic experience, allowing viewers an immediate and tangible way to connect with art. Evan is currently with the Victoria branch of the Number TEN Architectural Group and is a curator with The Ministry of Casual Living.
MFA - 2017
Hjalmar Wenstob
Co-owner & operator, Cedar House Gallery
Nuu-chah-nulth artist Tlehpik Hjalmer Wenstob creates art that balances the dynamic relationship between traditional West Coast First Nation art and contemporary art. Believing art has the power to both transform and reform, his work sheds light on preconceived notions of First Nation art while examining issues of identity, environment, stereotypes, reconciliation, and urban spaces. Together with his family, Hjalmer opened Ucluelet's Cedar House Gallery in March 2018.
MFA - 2017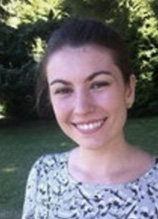 Nicole Clouston
PhD candidate, York University
As a practice-based researcher, Nicole wonders what happens when we acknowledge our connection to a world teeming with life both around and inside us, through an embodied experience. An active artist who facilitates community-engaged, collaborative work, she enjoys working with mud and microbes and discussing ideas surrounding ecosystems and connectivity. She has exhibited across Canada in Montreal, Victoria, Edmonton and Toronto, and she is currently the artist in residence at the Coalesce Bio Art Lab at the University at Buffalo.
MFA - 2016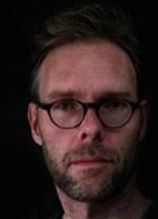 Jeroen Witvliet
Artist
As a painter, Jeroen believes the materiality and skin of painting creates a challenging premise by which he can question contemporary situations. Born in the Netherlands and currently based on Vancouver Island, he investigates space in an attempt to understand his position and reaction to place, history, relationships, art and current situations. His work has been exhibited around BC and in Europe, and he held the position of artist-in-residence Vincent van GoghHuis in the Netherlands in 2017. 
MFA - 2014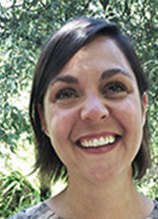 Devon Knowles
Artist
Devon has a material-centered practice that considers how methods of production in the making of objects and materials influence and form material language. The 2015 recipient of Vancouver's Mayor's Art Award for Public Art (Emerging Artist), she has had both solo and group shows across BC, as well as in Quebec, Germany, Denmark, California, New Mexico. Devon has received a number of public art commissions and grants, and has three public art commission set to debut between 2019 and 2021.
MFA - 2011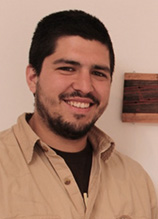 Emilio Portal
Fabrication technologist
An interdisciplinary creative generalist, Emilio's work revolves around the connections between identity, culture, ecology, labour, waste and history. He has exhibited throughout Canada and has worked with a multitude of artists and curators, both as a solo artist and as half of the collective ee portal. As a designer, carpenter and furniture-maker, Emilio has also been operating Portal Studio for over a decade. He is currently the Fabrication Lab Technologist for Laurentian University's McEwen School of Architecture in Sudbury, Ontario.
MFA - 2011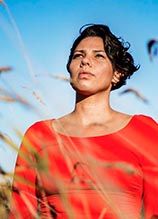 Lindsay Delaronde
Artist
A multi‐disciplinary Iroquois Mohawk artist, Lindsay was named Victoria's inaugural Indigenous Artist in Residence in 2017, has been artist-in-residence at the Royal BC Museum, and participated in solo and group exhibitions at UVic's Legacy Gallery, the Art Gallery of Greater Victoria and others. Her work ranges from performance art and photography to painting, video and silkscreen printing, with the intention of constructing Indigenous perspectives within Western society to bring forth truth and reconciliation through acts of creation and visual understanding.
MFA - 2010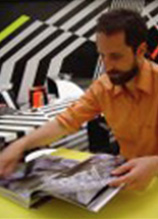 Patrick Howlett
Arts writer
An award-winning artist and finalist for the RBC Canadian Painting Competition, Patrick has had solo and group exhibitions across Canada and Europe, and held residencies in Italy, the US and the Banff Centre. His multimedia paintings and drawings involve commentaries on technology and the digital age, and his essays have appeared in Canadian Art, Hunter and Cook, Magenta, Tabula Quarterly, Akimbo, Artoronto, and various exhibit catalogues. Patrick is currently a visual arts professor at the University of Western Ontario.
MFA - 2006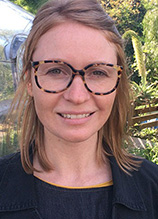 Kelly Jazvac
Professor
Department of Visual Arts, Western University
Kelly's artworks are made primarily from plastic salvaged from the ad industry, and probe connections between the permanence of disposable materials and the promises of commercial images. London-based and longlisted for the Sobey Art Award, Kelly is also part of an interdisciplinary team of scientists, artists and writers engaged in plastic pollution research—including the discovery and study of "plastiglomerate," a new hybrid stone made from molten plastic debris and naturally occurring sediment. Kelly is represented by NYC's Fierman Gallery.
MFA - 2006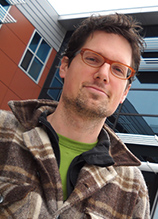 Robert Hengeveld
Artist
MFA - 2005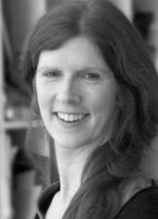 Leigh Bridges
Graphic design, print designer
Leigh has a professional practice spanning the fields of art and graphic design, with an extensive background as a print designer for corporate and non-profit clients. Her most recent work both expands and complicates these established directions, intersecting modernist forms, schema for DIY sustainable technology, and landscape. The Winnipeg-based Leigh has exhibited across Canada, the US and Europe, and is currently a professor of art & design at the University of Manitoba. She is represented by Toronto's Paul Petro Contemporary. 
MFA - 2005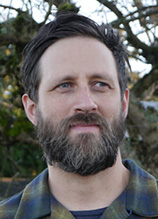 Mark Neufeld
University of Manitoba, School of Art 
Mark works in between a variety of disciplines and media, with painting as the basis for his activities. His work takes the form of installations that interweave paintings with readymade objects and assemblages, and utilize presentation strategies borrowed from the curatorial domain. Thematically, his exhibitions weave together a variety of interests pulled from popular culture, history and art history, often focusing on popular mythologies and the self-identities we construct around them. He is currently based in Winnipeg.
MFA - 2005
Wendy Welch
Vancouver Island School of Art, director
Having taught for UVic, Victoria College of Art and Camosun College, Wendy founded the private post-secondary accredited VISA in 2004. Her practice includes drawing, painting, sculpture, installation and curatorial work, Wendy has had a number of solo and group exhibitions. As an art writer, her work has appeared in Canadian Art and Border Crossings, and she has written essays for several artist catalogues. She is currently Vice-Chair of the Art in Public Places Committee with the City of Victoria.
MFA - 2003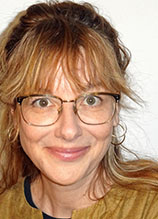 Althea Thauberger
Artist-in-Residence in Photography, Concordia University
A gifted artist, filmmaker and educator, Althea Thauberger's art practice involves performative and collaborative processes resulting in the production of social documents. These documents can range from performances and films to books, videos and audio recordings, and often necessitate lasting engagements with the communities and sites where they are produced. Althea is represented by Toronto's Susan Hobbs Gallery.
MFA - 2002