Discover our programs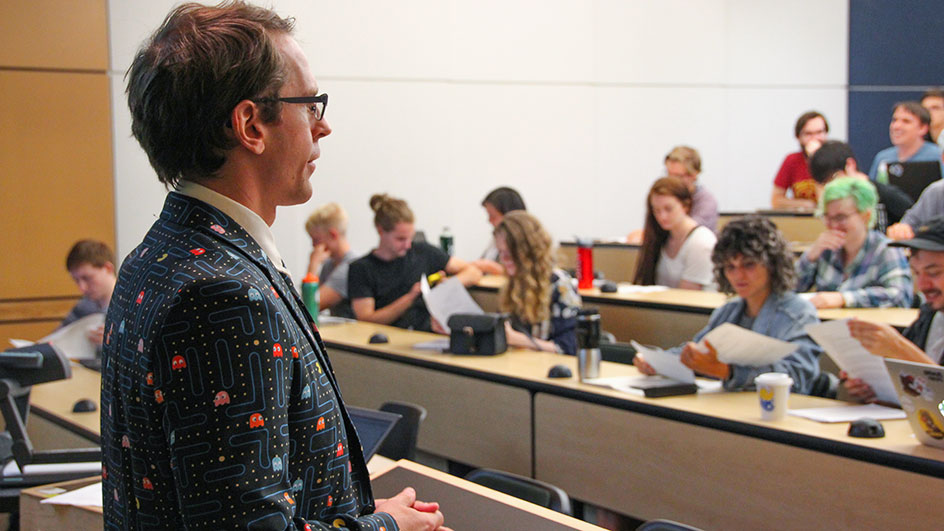 Whether you're interested in a major or a minor, are serious about doing honours or are dedicated to cultural resource management, our five undergraduate programs allow you to choose the best path for your art history education.
Major
Discover and engage with the transformative role of art and visual culture in societies around the world, past and present. Contact the Fine Arts advisor to declare your major.
Honours
Challenge yourself with a more in-depth investigation into art and visual culture. Take your art historical skills to the next level by investigating the interrelations between cultural and historical contexts. If you are intending to continue on to graduate studies, this is the program for you. Other students who meet the requirements are also welcome to complete the Honours programs even if they are not interested in graduate studies.
Minor
If you're studying Shakespeare or Indigenous culture, why not learn more about Elizabethan or Pacific Northwest art? Nothing goes better with a Humanities or Social Sciences major than an AHVS minor. Our 100, 200 and 300 level electives are open to all UVic students. 
Minor in Museum Studies
Excited by the world of art museums and galleries and want to learn more? Try our dynamic Minor in Museum Studies either alongside your degree in AHVS or with another major. Work directly with artworks, take a practicum, meet museum professionals and art experts. For more information contact the

Museum Studies Advisor

:

crmmuseadvisor@uvic.ca
Cultural Resource Management
If you're passionate about preserving cultural resouces, CRM allows you to study alongside museum and heritage professionals from around the world, while learning valuable skills from leading experts in the field. These programs are run by UVic's Division of Continuing Studies.